Xiaomi at an event in China today announced a total of three new smartphones – the Xiaomi Mi 8, the Xiaomi Mi 8 Explorer Edition, and, the Xiaomi Mi 8 SE. But, alongside announcing three new smartphones, Xiaomi, as previously confirmed, announced the Xiaomi Mi Band 3 fitness tracker as well.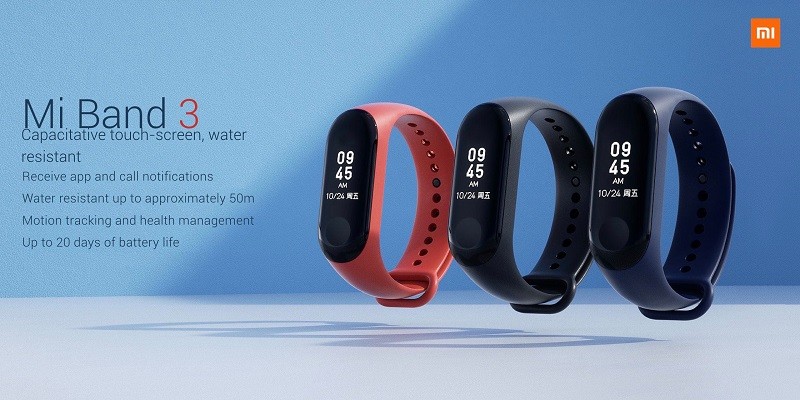 The Xiaomi Mi Band 3 is successor to the Mi Band 2 that was announced back in June 2016. The Mi Band 3, like the Mi Band 2, features an OLED display, however, the display on the Mi Band 2 was 0.42-inch in size having a resolution of 72 x 40 pixels. Moreover, the display had a button on it that allowed users to perform different functions. However, the Mi Band 3 comes with a larger 0.78-inch OLED display with 128 x 80 pixel resolution. And most importantly, it's a touchscreen display that doesn't come with any button.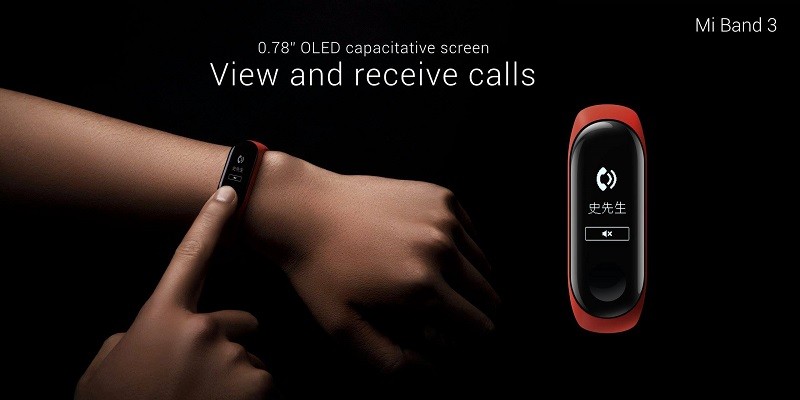 The OLED touchscreen display of the Xiaomi Mi Band 3 shows different information like time and date. Moreover, it also displays information from different apps like messages and notifications. Furthermore, the OLED touchscreen also shows incoming calls, and you can also choose whether to accept or reject those incoming calls. This eliminates the need to take out your phone out of the pocket to accept or reject the incoming call.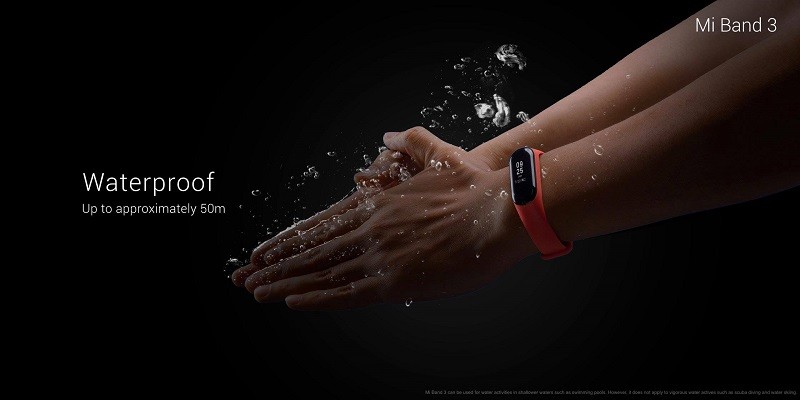 Having said that, the Xiaomi Mi Band 3 also comes with motion tracking and health management features. Besides, as this is a fitness tracker, it tracks different activities like walking, running and sleeping to name a few. Moreover, it also comes with heart rate sensor that monitors your heart rate.
The Mi Band 3 is also water resistant up to 50 meters which means you don't have to bother yourself with taking it off your wrist while going for a shower or a swim. The Mi Band 3 comes with 110 mAh battery that Xiaomi says can offer up to 20 days of backup.
The Xiaomi Mi Band 3 comes in Black color whereas the strap (which is interchangeable) comes in Orange, Black and Blue colors.
Xiaomi has also launched an NFC variant of the Mi Band 3 that lets you make payments wirelessly.
Xiaomi Mi Band 3 Price and Availability
Price of standard variant: ¥169 (around $26/₹1780)
Price of NFC variant: ¥199 (around $31/₹2096)
Availability: Standard variant goes on sale in China from June 5 and NFC variant goes on sale from September. No word on availability in other markets.