Many of you might know Xiaomi as a Chinese brand that sells smartphones. But, that's not true. Apart from selling smartphones, Xiaomi also sells a lot of other products like air purifiers, laptops, webcams, and a lot more. Well, the company also sells Mi Box, and now, Xiaomi has launched two new Mi Box – dubbed Mi Box 4 and Mi Box 4c.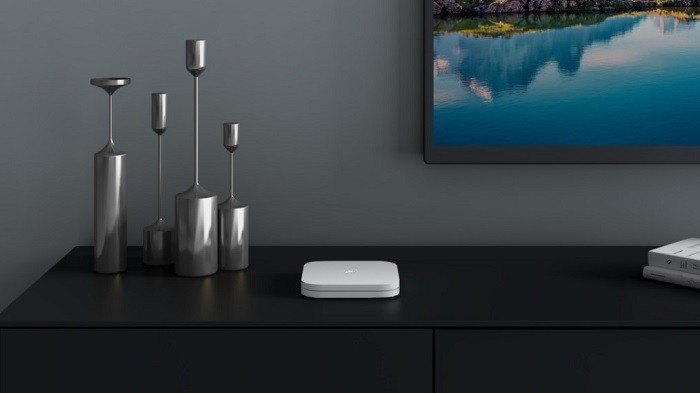 For those unaware, the Mi Box 4 and Mi Box 4c are smart set-top boxes that can be attached to televisions to consume content. The Mi Box 4 and 4c are made up of ABS plastic, and, the former is offered in white color whereas the latter comes in black.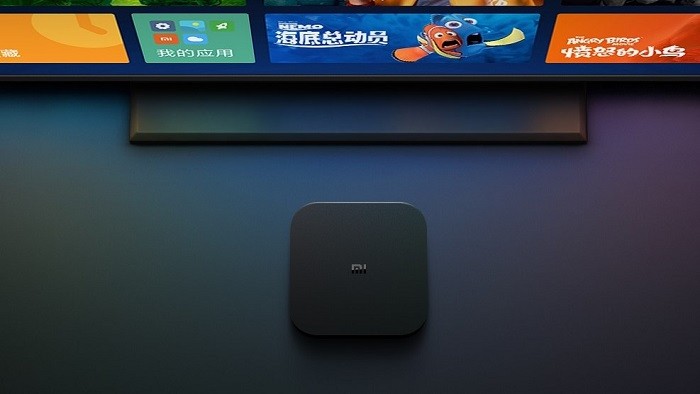 Both the Mi Box 4 and 4c are powered by Amlogic quad-core processors that are clocked at 1.5 GHz. However, the Mi Box 4 comes with 2 GB RAM whereas the Mi Box 4c comes with 1 GB RAM. Both these Mi Box come with support for 4K HDR video output along with H.265 hardware decoding. Moreover, both the Mi Box 4 and 4c have support for DTS-HD audio decoding, but, the Mi Box 4 also comes with support for Dolby Audio.
That said, both these Mi Box come with a feature called PatchWall that's based on Artificial Intelligence. This feature gives you recommendations based on your watching habits. The Mi Box 4 even comes with a remote that lets you give voice commands to perform different actions.
Xiaomi Mi Box 4 Specifications
CPU: 1.5 GHz Amlogic S905L Cortex A53 quad-core processor
RAM: 2 GB
GPU: Mali 450 (3+2 core)
Storage: 8 GB
Video Output Resolution: 4K (3840 x 2160) HDR
Connectivity: Wi-Fi 802.11 b/g/n,Bluetooth 4.1, 1x HMDI 2.0, 1x USB 2.0, 3.5 mm AV connector
Video Decoding: H.265 4K2K @ 60 fps, H.264 4K2K @ 30 fps, MPEG1/2/4, VC-1, DivX4/5,
up to 1920 x 1080 pixel @ 60fps, HDR10 support
Video Formats: RM, RMVB, FLV, MOV, AVI, MKV, TS, M2TS, MP4, 3GP, MPEG support 3D video output
Audio Decoding: Dolby Audio, DTS-HD
Audio Formats: MP3, APE, Flac, AAC, Ogg
Other: Mi Bluetooth Voice Remote Control, AI-based PatchWall System
Color: White
Xiaomi Mi Box 4c Specifications
CPU: 1.5 GHz Amlogic Cortex A53 quad-core processor
RAM: 1 GB
GPU: Mali 450 (3+2 core)
Storage: 8 GB
Video Output Resolution: 4K (3840 x 2160) HDR
Connectivity: Wi-Fi 802.11 b/g/n, 1x HMDI 2.0, 1x USB 2.0, 3.5 mm AV connector
Video Decoding: H.265 4K2K @ 60 fps, H.264 4K2K @ 30 fps, MPEG1/2/4, VC-1, DivX4/5,
up to 1920 x 1080 pixel @ 60fps, HDR10 support
Video Formats: RM, RMVB, FLV, MOV, AVI, MKV, TS, M2TS, MP4, 3GP, MPEG support 3D video output
Audio Decoding: DTS-HD
Audio Formats: MP3, APE, Flac, AAC, Ogg
Other: Mi Infrared Remote Control, AI-based PatchWall System
Color: Black
Xiaomi Mi Box 4 and Mi Box 4c Price and Availability
Price of Mi Box 4: ¥349 (around $55/₹3500)
Price of Mi Box 4c: ¥249 (around $40/₹2500)
Availability: Goes on sale in China from February 1. No word on availability in other markets