Back in October last year, Chinese smartphone brand Xiaomi launched e-token system at its service centres in India to offer better customer service to its customers. Later in December, the company announced a new service that allowed customers to track their device repair status in real time. Now today, the company has announced a new service called Xiaomi Mi Bunny in the country.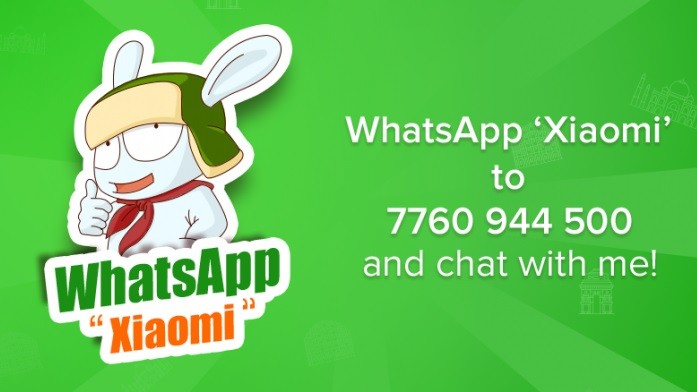 Xiaomi Mi Bunny is a WhatsApp-based subscription service which is totally free. With this service, Xiaomi aims to provide all the latest news to its Mi Fans which includes "new product launches, exciting product deals, sale reminders, notifications about MIUI weekly updates, and reminders about Mi Fan meet ups".
Furthermore, with Mi Bunny, Xiaomi also lets users in India raise customer support requests through WhatsApp. All they have to do is text 'SUPPORT' to Xiaomi's WhatsApp number (+917760944500) and then follow the instructions that appear on screen.
That said, this WhatsApp-based Mi Bunny service is currently in beta and has limited functionalities. However, Xiaomi has said that it will be adding more functionalities soon. Besides, the company has also said that they will ensure that "your name, contact number, and location will not be accessible to third party services".
How to subscribe to WhatsApp-based Xiaomi Mi Bunny free subscription service?
First add +917760944500 to your contact list
Now text 'Xiaomi' to the aforementioned number (you will be greeted with a welcome message on doing so)
Now text your Name and City to the aforementioned number, so that Xiaomi can notify you of Mi Events in your city
To unsubscribe from this service, simply text 'STOP' to +917760944500
So Xiaomi customers, are you going to subscribe to this free WhatsApp-based Mi Bunny service?