Xiaomi Mi MIX 2 bezel-less smartphone to be launched on September 11
Last weekend, we told you that Xiaomi was reportedly launching its bezel-less smartphone Mi MIX 2 on September 12. At that time, there was no word from Xiaomi regarding the launch date of the Mi MIX 2. However, the company has now confirmed that it will be announcing the Mi MIX 2 on September 11, a day before the expected launch.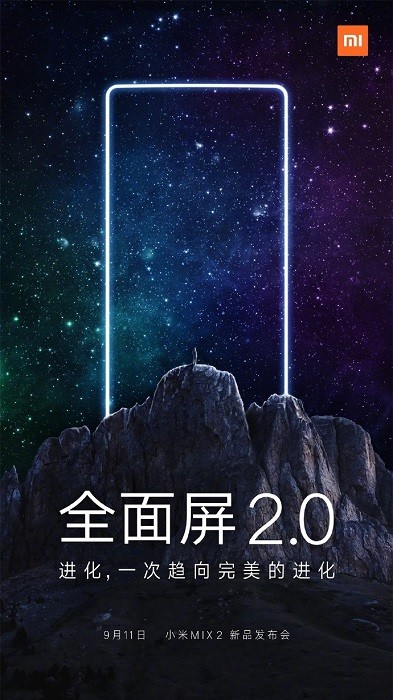 Xiaomi has announced the date by sharing an image which shows the silhouette of the Mi MIX 2. Going by this silhouette, we are assuming that the Mi MIX 2, like its predecessor Mi MIX, will have the front camera below the display. Something that was also noticed in the concept video shared by the designer of both these Mi MIX smartphones.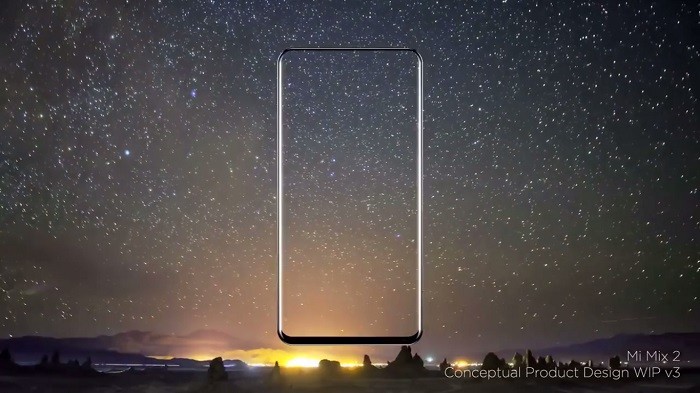 Needless to say, the Mi MIX 2, like its predecessor Mi MIX, will be a bezel-less (almost) smartphone. The first-gen Mi MIX didn't come with a earpiece, and, the company rather relied on piezoelectric ceramic technology. Well, we are expecting that to be the case with Mi MIX 2 as well.
Moreover, the fingerprint scanner will also be located on the back of smartphone, because as you can see, there's no way Xiaomi can accommodate the scanner on the front below the display. Speaking  of specifications, the Mi MIX 2 is rumored to boast a 6.4-inch display while having Snapdragon 835 SoC and up to 6 GB RAM under the hood. The phone might also come with dual rear cameras, however, we haven't heard much about it.
Xiaomi will be announcing the Mi MIX 2 on September 11 in China. We are unsure if the company will be selling the device outside the Chinese market. Anyways though, we are more than a week away from the announcement, hence, we are expecting Xiaomi to reveal some details of this phone by sharing teaser videos and images on social media in the coming days.
By the way, are you excited to see another bezel-less smartphone from Xiaomi ?