Alongside the launch of the Xiaomi Mi Max 2 smartphone, the company announced that it will open two new Mi Home outlets in Bengaluru, India. Xiaomi's official store is Mi Home which showcases its range of products including smartphones, power banks, headphones, fitness bands, air purifiers as well as other ecosystem products.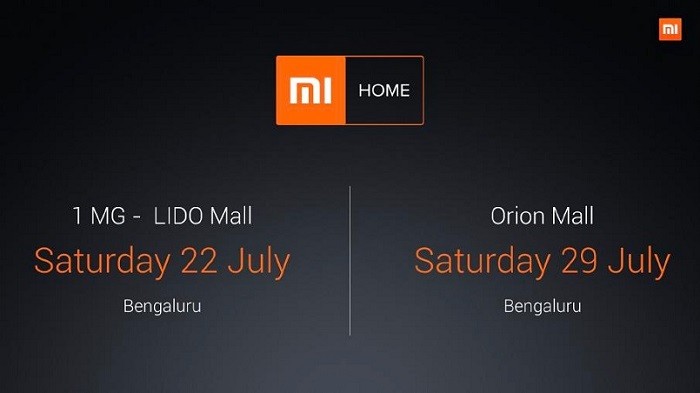 Earlier, Xiaomi launched its first Mi Home outlet in the Bengaluru itself on 20th May at Phoenix Market City Mall. The company is also planning to launch Mi Home outlet soon in Delhi as well. Xiaomi wants to provide a phenomenal user experience where Mi Fans will be able to browse and experience Xiaomi products first-hand at their leisure before making a purchase.
Vice President of the Xiaomi India announced that Xiaomi will be launching the Mi Home outlets in LIDO Mall and Orion Mall in Bengaluru on July 22 and July 29 respectively. In the next two years, the company has plans to accommodate over 100 Mi Homes stores across the India.
Expect the upcoming Mi Home stores to be located in metro cities like Mumbai, Delhi, Chennai, and Hyderabad.