The Xiaomi Redmi Note 4 which is expected to be launched in India on January 19 will be sold exclusively through Flipkart in the country.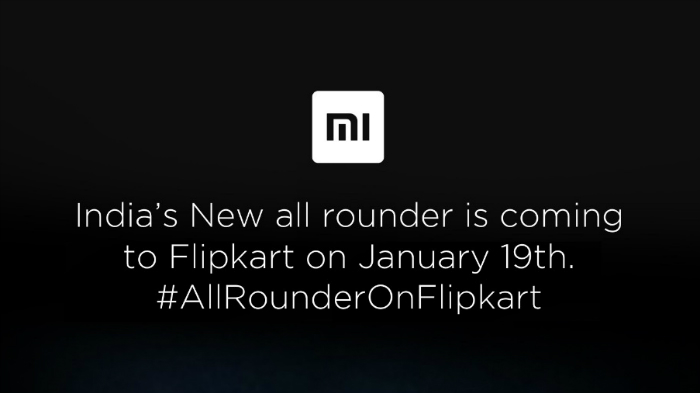 The first hint was dropped by Flipkart who tweeted "India's new all-rounder is visiting us on January 19th. One of the best in India! Any guesses who it is?". However, things got awkward when Indian Cricketer Ravindra Jadeja thought Flipkart was talking about him. To clear the confusion, Redmi India tweeted "@Flipkart Think it's time to clear the @imjadeja No offense but think Flipkart meant us. Our new all-rounder is coming on the 19th."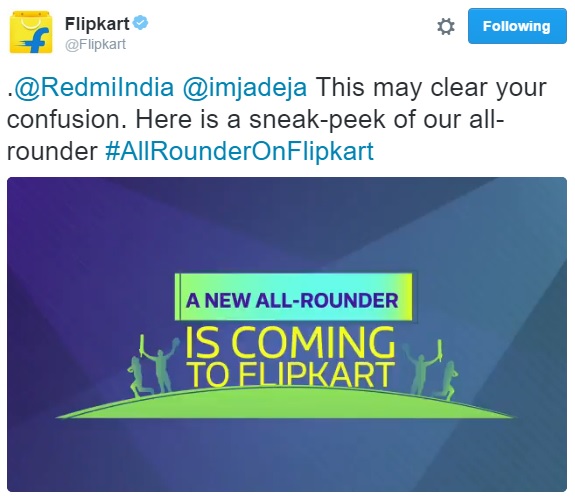 Further, to clear all the confusions once and for all, Flipkart shared a video by tweeting "@RedmiIndia @imjadeja This may clear your confusion. Here is a sneak-peek of our all-rounder #AllRounderOnFlipkart".
It's needless to say that both Flipkart and Xiaomi are referring to the Redmi Note 4 as the all-rounder. Xiaomi has been teasing the launch of the Redmi Note 4 in India lately, and, since Flipkart too has joined the ad campaign now, it's clear that the Redmi Note 4 will be Flipkart exclusive in India.
Flipkart has also set up a dedicated page on its website which only says "India's New all-rounder is coming to Flipkart on January 19th. #AllRounderOnFlipkart". For the uninitiated, the Redmi Note 4 is powered by MediaTek Helio X20 SoC, however, the company will launch Snapdragon powered variant in India because of its legal battle with Ericsson in the country.
Other specs include 2/3 GB RAM, 32/64 GB internal storage, 13 MP rear camera, 5 MP front camera, 5.5-inch Full-HD display and 4100 mAh battery. The device is expected to launch on January 19, so we will know more about the pricing and availability on that day.