Yahoo Aviate Launcher for Android comes out of beta, now available to everyone
The contextually aware Aviate launcher for Android has just graduated from beta and is now available for everyone to download. The launcher was previously acquired by Yahoo and thus, comes with a new name, Yahoo Aviate Launcher. The graduation from beta stage also brings the launcher a new look and more features.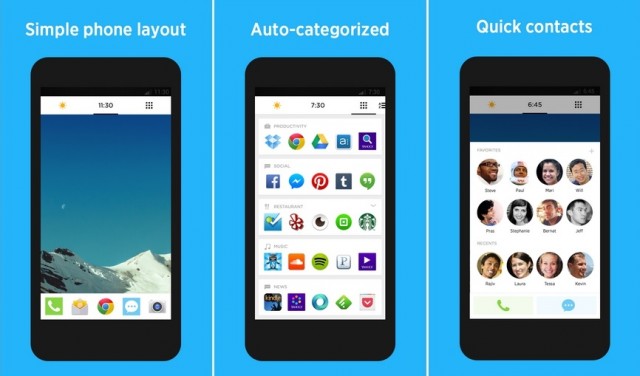 As one would have expected, Aviate has got some Yahoo features integrated with the new update. Yahoo Aviate integrates a couple of Yahoo's apps to good effect. Yahoo Weather shows you the weather reports and Yahoo's News Digest app shows you the news briefs. There's new calendar integration as well and a swipe up from the bottom brings your favorite contacts.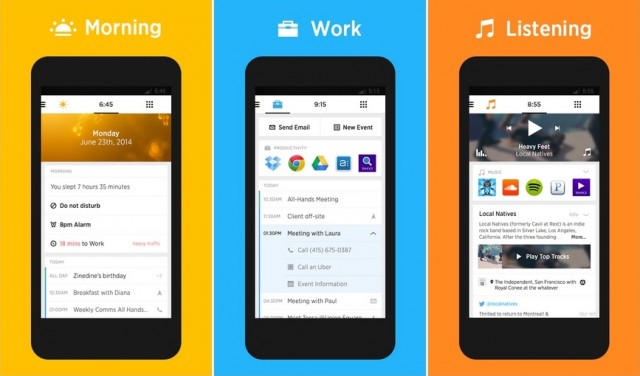 The core of the launcher remains the same and it's the same Aviate we have been quite impressed with all along. Yahoo Aviate will show you relevant information on your home screen based on your location and time. For example, in the morning, it'll show you news and weather reports, productivity apps when you're at work, music and navigation apps while you're driving and perhaps the Reddit app at night.
While we expect Yahoo to integrate more of its own services in Aviate, its original founder Paul Montoy-Wilson and co-founder Mark Daiss believe that they will add content that's best for the users and not only Yahoo content. Daiss said, "We knew at Yahoo there would be content we could use from within Yahoo, but Aviate will still put in front of you whatever the best content is for that specific context is. We will remain very agnostic."
Yahoo Aviate Launcher is now available for all users on the Google Play Store for Android 4.0 and higher. It's free, so you should definitely try it out. Hit the link below and get downloading.