YI, a Chinese manufacturer has launched its lineup of cameras in India. The cameras were already made available in China in May in 2016. Precisely speaking, the lineup consists of three cameras. YI 4K  Action Camera, YI Home Camera, and Yi Dome Camera Pan.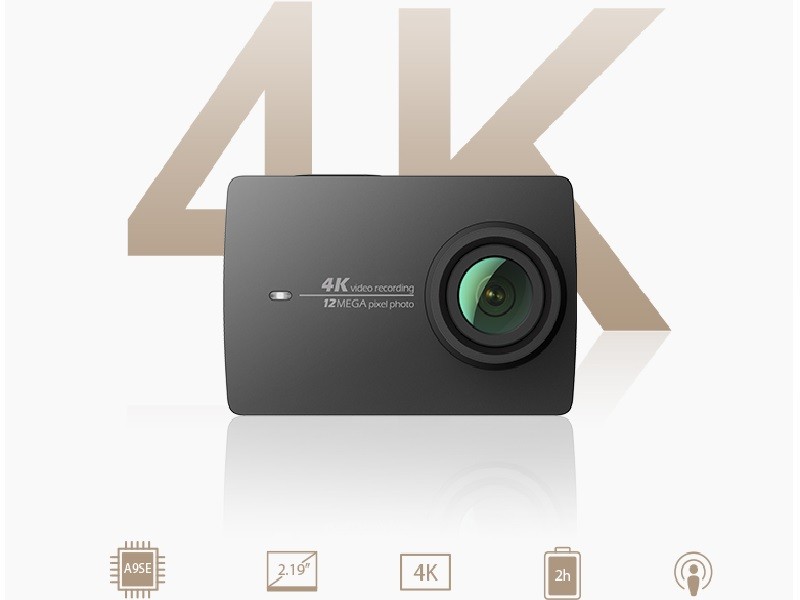 The YI 4k Action Camera has a 12 MP Sony IMX377 lens with f/2.8 aperture and 155-degree wide viewing angle. It allows 4k video recording at 30 fps and 1080p recording at 120 fps. The handheld has a 2.19-inch display for viewing captured footage. Moreover, the camera can connect to Android smartphones via the dual-band Wi-Fi.
With regards to the YI Home Camera, it is a bit less capable than the action counterpart. It can record 720p videos, with a field view of 111 degrees. Also, the portable handheld supports 4x digital zoom.
And the last one is the YI Dome Camera Pan. The 360-degree security camera is capable of 720p videos as well. Other features of this camera include advanced night vision, 10-second smart motion tracking, and a built-in microphone.
The YI 4K Action Camera is the costliest starting with a price tag of Rs. Rs. 17,990 (1199 yuan = Rs. 11440 approx.). While the moderately priced YI Home Camera costs Rs. Rs. 2,990 (149 yuan = Rs. 1800 approx.). The YI Dome Camera Pan is priced the least with a price tag of Rs. Rs. 4,490 (399 yuan = Rs. 3800 ). All three can be purchased from Amazon India. Furthermore, YI also sells accessories like Bluetooth remotes, selfie sticks and waterproof cases separately.