More than two years ago, Google announced YouTube Red – a paid membership service that comes along with features like offline video viewing, background play and more. YouTube Red is currently only available in five countries – Australia, South Korea, Mexico, New Zealand and the US. However, it now seems YouTube Red might come to one more country soon – India.
YouTube Red has been showing up on our devices (see video above) since the start of this week. Initially, it only showed up on our Xiaomi Mi MIX 2, however, later on, it also showed up on our Xiaomi Redmi Y1 and the OnePlus 5. When you head over to the Settings menu, you see an option that reads "Get YouTube Red". Upon tapping on it, you are taken to the YouTube Red page where you can see all the details about this service.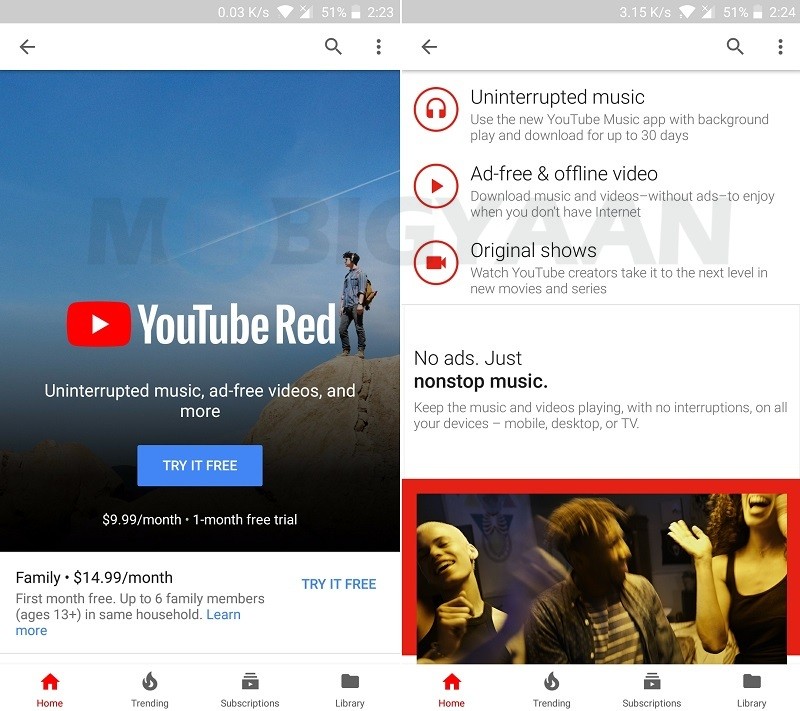 There's also a blue colored button at the top that says "Try It Free". Once you tap on it and log in with your Google account, you are taken to the payments screen. The YouTube Red service costs $9.99/month, and, if you go for the family plan, it will cost you $14.99/month which lets up to six members in your family make use of this service. However, if you are unsure of whether you want to pay for the subscription of not, you can try it out for a month for free.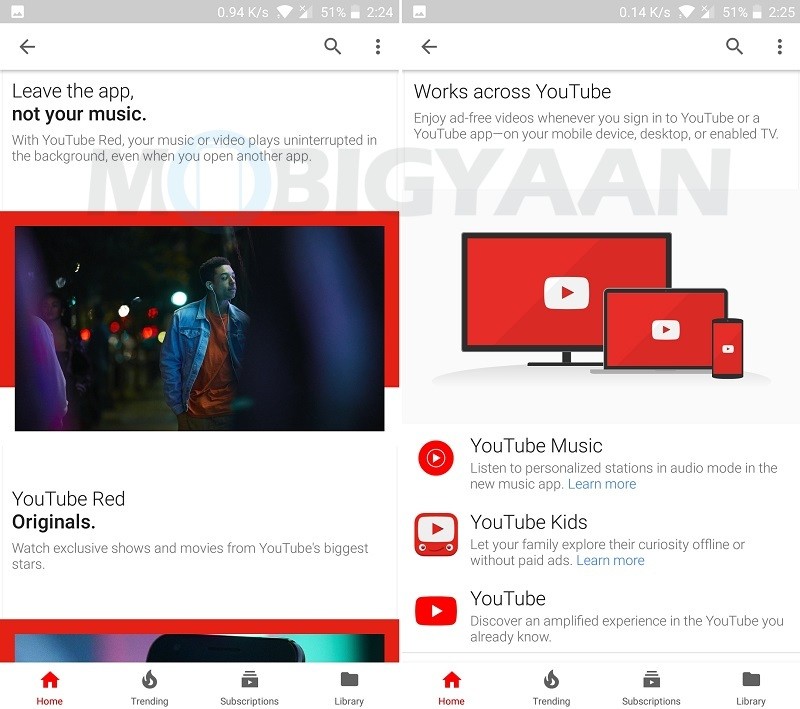 That said, once we were taken to the payments screen, the country location was locked on to the US, and, we couldn't change it to India even after entering Indian PIN codes. Hence, at this point we are speculating that YouTube is still in the process of giving final touches (that's why the price is shown in USD and not INR), and, once they are done, we might be able to pay for the service by changing the region to India. Speaking of region, we couldn't change the location from the US to any other region as well, let alone India.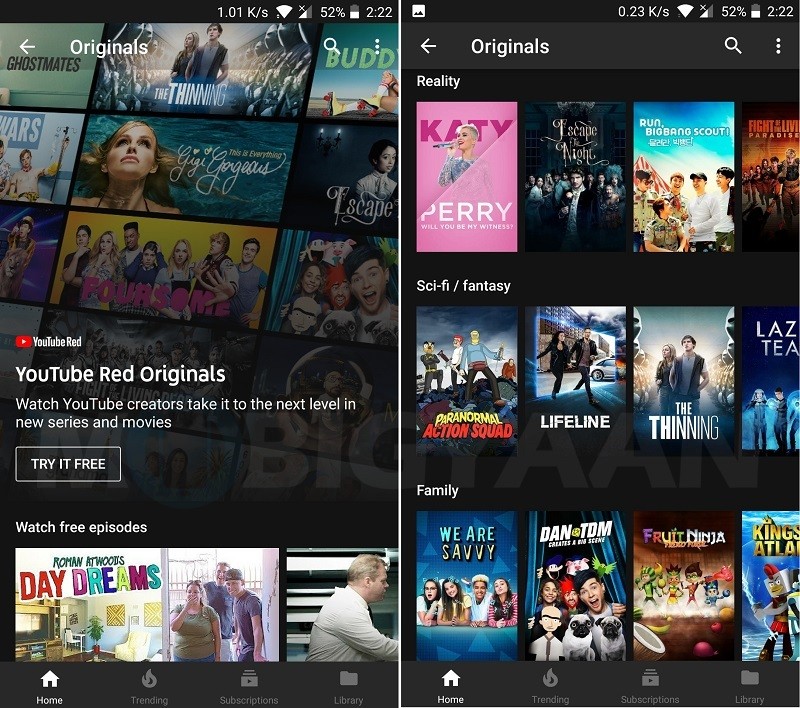 We were also able to access YouTube Red Originals which is a collection of "original series and movies from some of YouTube's biggest creators". However, as expected, we couldn't watch any of those series or movies (except for previews, of course) because it requires you to be subscribed to the YouTube Red service.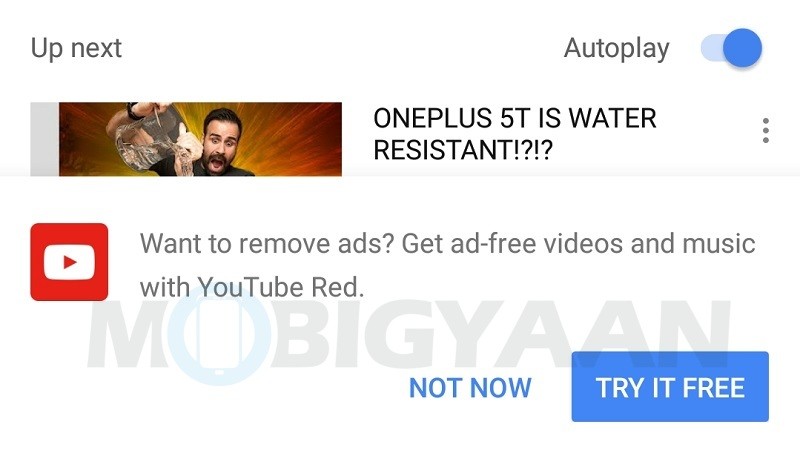 For those unaware, once you are subscribed to YouTube Red, you can watch ad-free videos, continue playing videos in the background while using other apps, and of course, download videos so that you can watch them later even without an active Internet connection. You can read more about YouTube Red here.
Also, speaking about downloading videos for offline viewing, the YouTube app in India already lets users download videos so they can watch them later without Internet connection. Moreover, the YouTube Go app, which is designed with developing countries in mind, is also available in India and is now out of beta. The YouTube Go app also lets users download videos for offline viewing. Well, the point is, users in India already have a couple of options if they wish to watch Youtube videos offline, hence, not many would be interested to go for YouTube Red subscription in the country, unless they are interested in other benefits like ad-free video, background play and more.
We have reached out to YouTube for a comment, and, we will update this article as soon we hear back from them. Moreover, along with YouTube Red, the YouTube TV option also showed up, however, like YouTube Red, we couldn't move past the payments screen.
Are you from India? Did YouTube Red or YouTube TV pop up in your app? If yes, were you able to move past the payments screen?