It seems like full HD resolution is the new frontier and all companies whether it be Samsung or Nokia are coming out will full HD devices. Even Indian smartphone companies have decided to join their ranks. The Zen Ultrafone 701 FHD has been unveiled online and is available at Snapdeal.com for Rs. 17,999.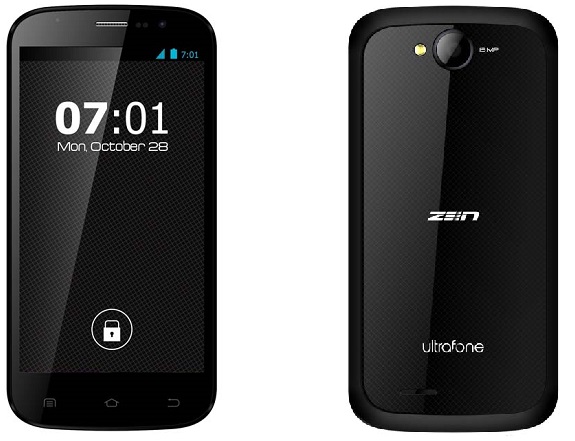 While Micromax unveiled the Canvas Turbo A250, Zen mobile has come out with their own full HD smartphone – the Zen Ultrafone 701 FHD. The Zen Ultrafone 701 FHD builds on its predecessor – the Zen Ultrafone 701 HD smartphone which too delivered well on its screen resolution. It was also launched silently through an online campaign that concentrated on involving the consumer to launch the product.
The Zen Ultrafone 701 FHD is definitely ranging some cool specs. It comes 5-inch 1080p display, a 1.5-GHz processor, 1 GB of RAM. Along with that, there is a 13-megapixel rear snapper and an 8-megapixel front snapper in tow besides a 2050 mAh battery, 16 GB inbuilt storage and MicroSD support. The phone is dual-SIM too.
The only qualm we have about the phone is that its 1 GB RAM seems a little less, keeping in mind its other features. From the looks of it, the phone seems cool and sleek though, while the price could still be a little better.
Zen Ultrafone 701 FHD Specifications
5-inch 1080p display
1.5-GHz processor
1 GB RAM
13-megapixel rear camera; 8-megapixel front camera
16 GB inbuilt storage; MicroSD support
dual-SIM capability
2050 mAh battery