There have been rumors about Tizen smartphones for what seems like forever now but finally days are not far when we will get to see the first smartphone running the Tizen platform. Reportedly the Chinese manufacturer will be bringing its ZTE Geek smartphone with Tizen on-board.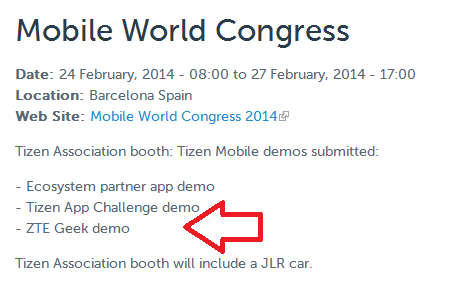 The report comes from Greece and if you remember, ZTE had announced ZTE Geek at last years MWC with Android and it was the first smartphone featuring Tegra 4 and they will bring the same smartphone with Tizen this MWC. The Tizen smartphone will be on display at the Tizen Association booth and there will also be some app-challenge for interested developers.
Things will be getting interesting on the Tizen front with reports suggesting that Samsung will also unveil its very own Tizen smartphones at a Tizen-tinged event. So come MWC and we'll bring you all the news on Tizen and as for folks at US, Tizen should not be making your way anytime soon.