Back in September, Samsung went on to announce that its flagship Galaxy S III smartphone sold over 20 million units worldwide in just 100 days and crossed a major milestone.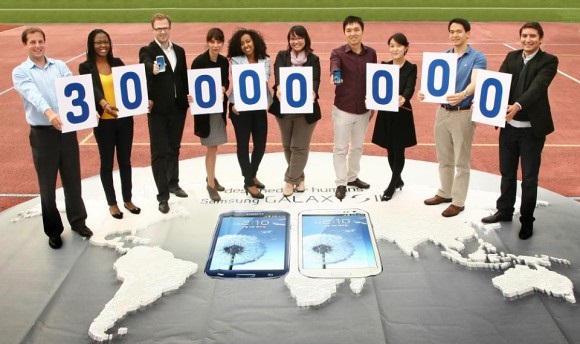 And now, in less than two month's time Samsung has revealed that the company has sold 30 millions units of the Galaxy S III worldwide which it had first expected to cross by the end of the 2012.

The Samsung Galaxy S III has always been hot-selling product for the Korean giant and also the publicity with various videos and head-to-head specs comparison with the Apple iPhone 5 might have helped Sammy attract a nice number of buyers.
 
The sudden increase in sales might also be attributed to the various on-going patent cases between Samsung and Apple as it has brought the S III under the spotlight. Also people who might have been waiting for the iPhone 5 and were not satisfied by it, might have opted in for the S III.
 
For now, we know that the 30 million mark has been crossed, but Samsung has not spilled the beans if it is the total units sold or total units shipped. We should hear from Samsung soon over this. And with the holiday season approaching soon, we expect the number to increase drastically.