Coolpad Note 5 is a value for money smartphone. Not just it provides a great hardware, it also comes with an affordable price. We made a list of 5 cool things you can do with Coolpad Note 5 to get the most out of it. Here they are: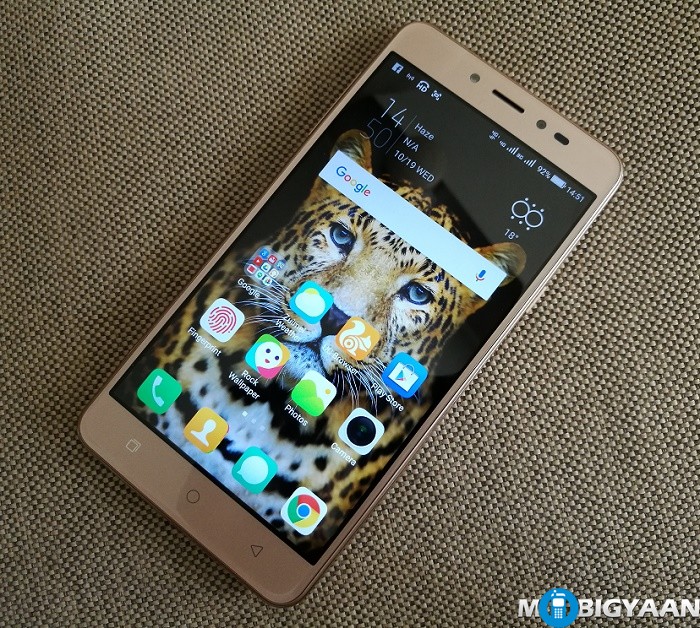 1) Take Scrolling Screenshots
Taking screenshots are quite useful if you want to share any screen activity with your friends, or perhaps you just want to save an image on the screen, for example, saving Instagram photos. But sharing chat history can be a pain in the butt when you screenshot it multiple times. What if you can save them all in only one screenshot using the scrolling screenshot to save chat history. Coolpad Note 5 offers such feature and it can be done with a simple trick.
When you take screenshots, an option 'Scroll Capture' appears.
Tap it to take scrolling screenshot will appear.
Hit next, next.. until you finish taking scrolling screenshot.
We have explained how to take a scrolling screenshot on CoolUI 8.0 running device i.e. Coolpad Mega 2.5D. If you also want to take scrolling screenshot on your other devices, here's a guide that lets you take screenshots on any device.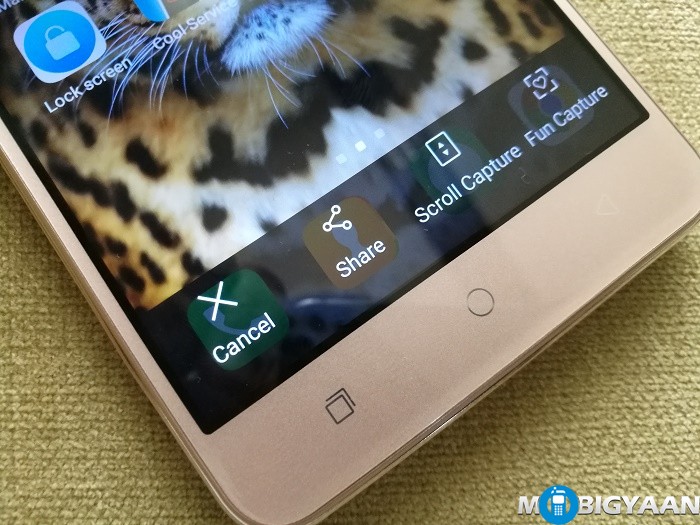 2) Record Screen Activity
From taking screenshots to scrolling screenshots, Android still lacks a good feature, the ability to record screen activity, basically, to record the stuff you do on your phone in a video file. Most phones do not come with this kind of feature but Coolpad Note 5 has it. Whenever you think it's time to capture your screen activity for any reason such as to share your gameplay or to show to your friends any other stuff you do on your smartphone screen, this feature does the job with a single tap.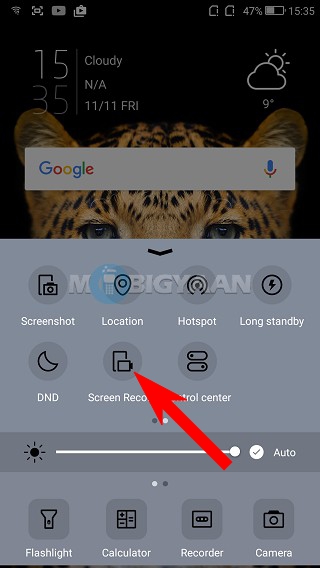 To record screen activity, simply swipe up from the bottom to bring the shortcut panel, and find the screen record option. Tap it to start the screen recording. To stop it, press the power button. Find the saved video file in the gallery.
Also, check how to record screen activity on any Android phone.
3) Change Wallpaper by Shaking with Rock Wallpaper
If you aren't aware, Coolpad Note 5 lets you change the wallpapers just by shaking the phone. The built-in app called Rock Wallpaper does it. Just tap it once on the homescreen to activate it and share the device. You can even change the wallpapers by tapping the Rock Wallpaper app multiple times. It is quite of a handy feature in Coolpad Note 5 when you don't want to visit the settings and manually choose the wallpapers one by one.
4) Lock Apps with Fingerprint Scanner
It is much efficient for us to lock the apps using our fingerprint than to lock it with a password or pattern. As we know nowadays, smartphones come with a fingerprint scanner, but not all of them support locking apps using your fingerprint.
Like all the other Coolpad phones, Coolpad Note 5 comes with a feature that lets you lock the apps with the fingerprint scanner. Now lock the apps individually with your fingerprint, no wonder if you lock Facebook, WhatsApp, or Gallery, all your apps are secured.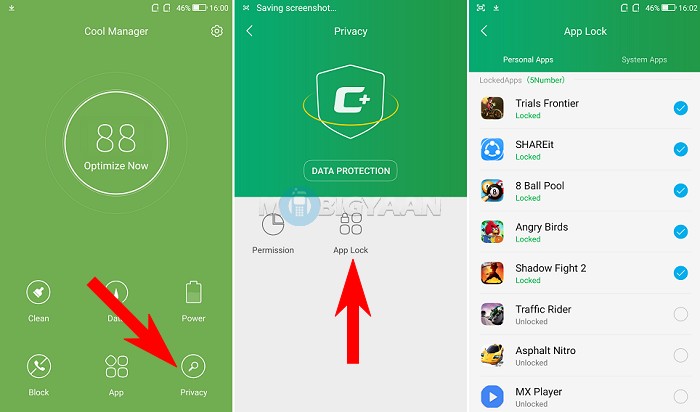 Want to lock apps with fingerprint but your phone doesn't support? Check out this guide.
5) Block Ads from the Apps
Most apps come free and they are usually supported by advertisements. Thus, you are served with several ads which may be annoying and can break the app experience. Coolpad Note 5 deals with those ads with its AD block feature.
If you are worried about an app showing you tons of useless adverts, scan with AD Block and block the ads from the apps.
To block ads from the apps, go to Cool Manager -> Apps -> AD Block and scan. Forbid the apps you want that show you irrelevant ads.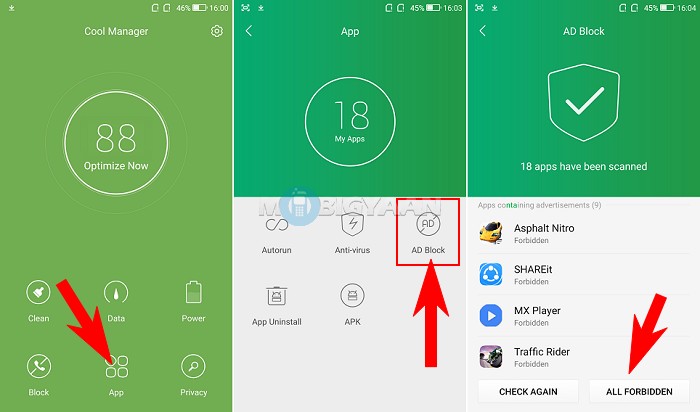 If you find any other things on Coolpad Note 5 apart from these, let us know in the comments. Also, check 5 things we like about Coolpad Note 5. Do check out the review we did recently.