When it comes to software updates, we have mixed feelings for OnePlus. The company keeps its latest flagships up to date with the latest version of Android, but, it backs off from its promises made to the users of its older phones. While the OnePlus 5, the company's latest flagship, has been getting quite a few updates since its launch, owners of the OnePlus 3 and 3T are wondering about the future of their smartphone in terms of software update. Well, while answering such questions, Oliver Z – Head of Product at OnePlus – revealed that Android O will be last update for the 3 and 3T.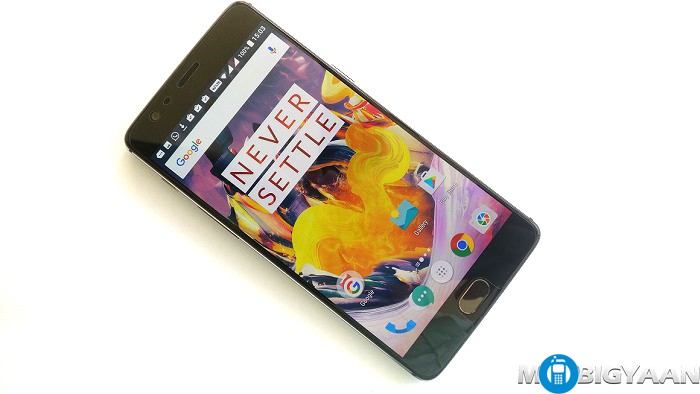 Both the OnePlus 3 and 3T are already confirmed to get the Android O update, but, seeing how OnePlus backed off from its promise of rolling out Android Nougat to OnePlus 2, it's natural that the owners of OnePlus 3 and 3T would feel quite uncomfortable regarding the software update for their phones after a new flagship was launched.
Well, Oliver Z., in a recent Q & A pertaining to the software support for OnePlus 3 and 3T, confirmed that while both these smartphones will be getting the Android O update, it will also be the last major update that will be rolled out to these 2016 OnePlus flagships.
"Android O is going to be the last Android version update we'll release for OP3/3T. We'll continue to release security patch updates for the foreseeable future, and offer support for individual application updates. After the OP3/3T have been updated to Android O, we'll start moving the Open Beta Program from OP3/3T to OP5." said Oliver Z., Head of Product, OnePlus.
Well, both the 3 and 3T were launched with Android Marshmallow and were updated to Android Nougat before the end of 2016, and, with the roll out of Android O, both these smartphones will actually get two major software updates which is impressive. However, it can be disappointing for the OnePlus 3T owners because it was launched last November and it's not even a year old and OnePlus is talking about last software update for the phone.
Also, in a Reddit AMA back in June this year, a OnePlus team member had said that both these phones would receive the Android O update by the end of this year. So, in a way, it means the OnePlus 3T got proper software support for just over a year, which is lesser than what the OnePlus 3 would be getting – a year and a half.
During the Q & A, Oliver also said that both these phones will be receiving the August security patch soon, and, will be getting the OxygenOS 4.5 update later on. However, some features like Reading Mode, new off-screen gestures and DCI-P3 screen calibration, that are found on OnePlus 5, will not be included in the update for 3 and 3T due to hardware differences. You can head on to the source link below to read the entire Q & A.
By the way, what are your thoughts on Android O being the last major update for OnePlus 3 and 3T? Think it's appropriate, or should OnePlus have supported it for a bit longer? Sound off in the comments down below.