After launching its first Android Wear powered smartwatch, the Connected, in 2015, TAG Heuer is now said to launch another smartwatch in May which will likely be running Android Wear 2.0.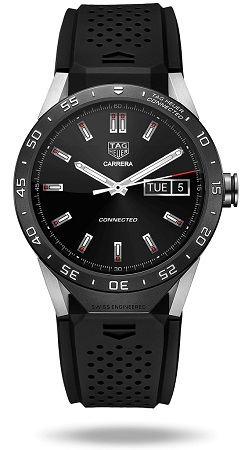 In a recent interview with Swiss paper Neue Zürcher Zeitung, TAG Heuer CEO Mr. Jean-Claude revealed the company's plans about their next smartwatch. After getting significant success with its first luxury smartwatch, TAG Heuer is planning to launch yet another smartwatch this May.
The first luxury smartwatch, Connected, was priced at $1500 and the CEO revealed that the Connected crossed the sales target. The company was expecting to sell 20,000 units but ended up selling 56,000 units. After that success, TAG Heuer is now expecting to sell 150,000 units of the new smartwatch that it will launch in May.
The new smartwatch will also come with features like GPS (missing from the first gen Connected), improved display, better battery life and better signal reception. While the CEO didn't mention anything of the OS the new smartwatch will run on, it's very likely that we will see it running Android Wear 2.0 which is expected to debut on February 9 along with LG's smartwatches.