Apple is going to unveil three new iPhones during an event at Steve Jobs Theater on September 12. These three new iPhones are reportedly called iPhone XC, iPhone XS and iPhone XS Plus. And, just two days ahead of their unveiling, the pricing of these three iPhones has leaked out of China.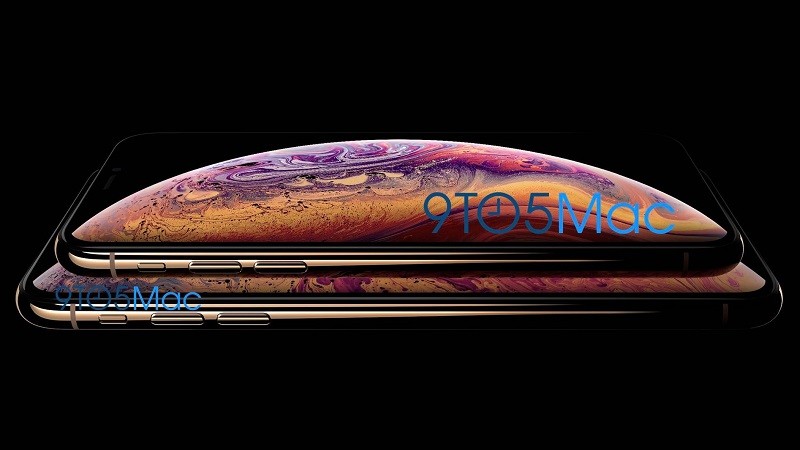 Someone posted a photo of a presentation slide on Chinese social network Weibo which reveals the price of all three upcoming iPhones. According to this presentation slide, the iPhone XC will be priced at ¥5888 (around $858/₹62,138), the iPhone XS will be priced at ¥7388 (around $1076/₹77,968), and, the iPhone XS Plus will be priced at ¥8388 (around $1222/₹88,521).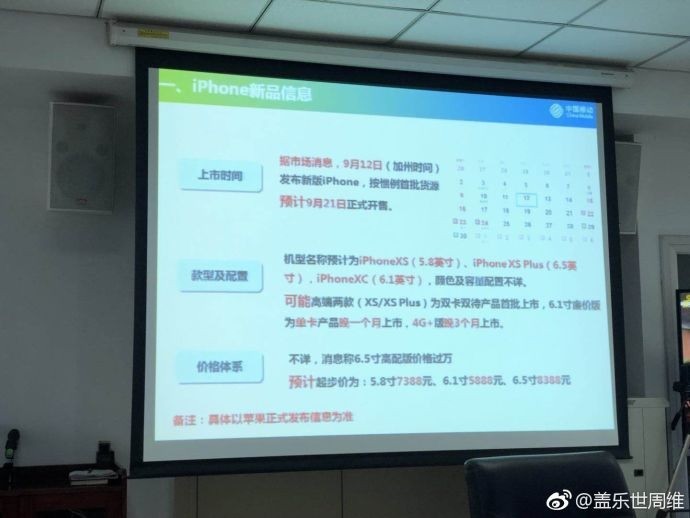 The iPhone XC is said to sport a 6.1-inch LCD display whereas the iPhone XS and iPhone XS Plus are said to sport 5.8-inch and 6.5-inch OLED displays respectively. The slide also reveals that Apple will include dual SIM slots in the iPhone XS and iPhone XS Plus. These models are rumored to be sold only in Asian and European countries.
With that being said, all these three iPhones are reported to come in 64 GB and 256 GB storage variants, with the XS and XS Plus also said to be available in 512 GB storage option. Furthermore, the iPhone XS and iPhone XS Plus will be coming with dual rear cameras, but, the iPhone XC might only come with a single camera at the back.
Needless to say, all this information doesn't come directly from Apple, so take with a proverbial grain of salt. Either way, we will know everything there is to know about these new iPhones on September 12.