BlackBerry has big plans for 2013; Includes tablet and phablet device
BlackBerry, which is working hard to regain its market share in the mobile industry, seems to have some nice plans for this year including launch of a tablet.
As per the alleged roadmap of BlackBerry for 2013, the already launched BlackBerry Z10 and the soon to be launched BlackBerry Q10 can be seen in the first quarter. It is the third quarter that seems to spice things up, with a device called the B10L, which with its comparatively large screen looks like a tablet.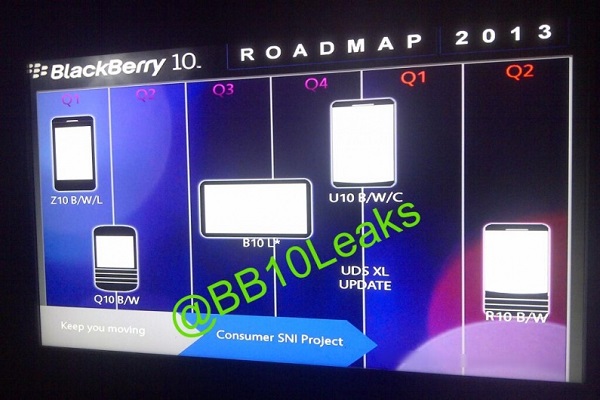 While BlackBerry CEO, Thorsten Heins, claimed that the company wouldn't go into the tablet segment in the near future as it was not profitable, this roadmap seems to paint a different picture altogether. The CEO in the meanwhile did admit that BlackBerry was working on some projects to see how a tablet might work using the new BlackBerry 10 OS.
Also at the end of the 2013, in the last quarter, there is a device called U10, which is definitely not a normal sized phone. So could BlackBerry be eyeing the phablet segment also?