Facebook's version of Snapchat Stories is migrating to the desktop version of the social platform. The Facebook Stories feature is now live and users outside the US have also seen it appear on their pages. Notably, the desktop version shows stories in a small box situated on the top right of the screen. There you'll see five of your frequent contacts and a small question mark icon. The question mark icon serves no more purpose than to describe what Facebook Stories is.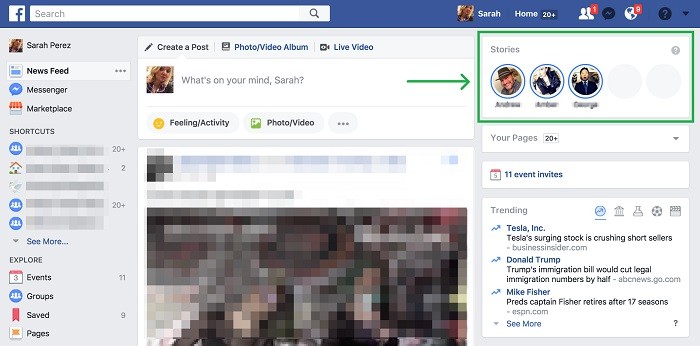 Even though users are seeing the feature, Facebook has told TechCrunch that it is just a test and a full-fledged roll out will come soon. The feature first came to Facebook in 2017 inspired by Instagram's successful adoption.
Instagram Stories started in 2016 and grew rapidly in five months to 150 million users. That made it an equal competitor to Snapchat which originally started the feature. It remains to be seen how much interest the feature generates. As it is still in testing, it would be hard to get an idea. However, the mobile version hasn't seen much acceptance. Naturally, how many mediums will a user want to post such photos daily? You'd have to be a social media addict to post on all of them. But for now, people are using the Instagram Stories version.