Back in 2015, Facebook made it easier for its users to send and receive money through its Messenger app. Then in April this year, the company introduced Group Payments in Messenger. Now, the company has announced the introduction of peer-to-peer payments through PayPal in Messenger.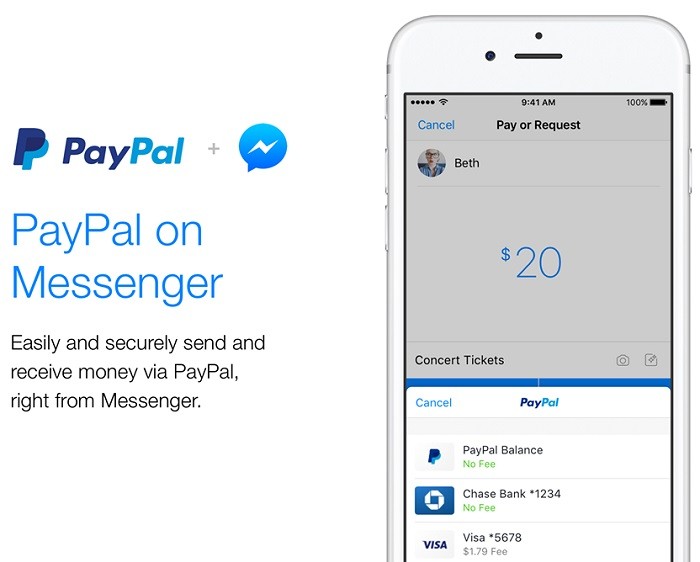 With the introduction of peer-to-peer payments, Facebook Messengers users can now send and receive money from their friends through PayPal – either in a group chat or a personal chat. To send or request money, just tap the blue colored + icon and then tap on the green colored $ icon.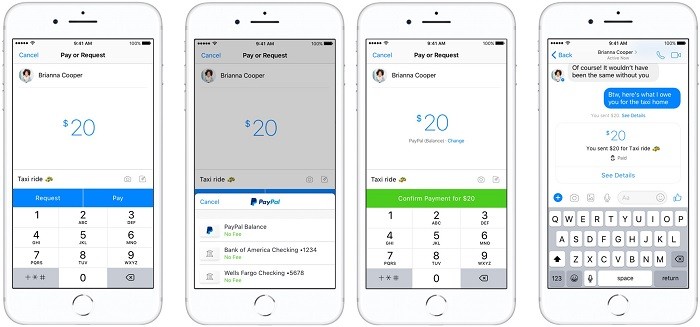 After that, enter the amount that you want to send or request, add a note if you want, and then tap on 'Pay'. You will then be asked to link your PayPal account or you credit/debit card. After that, select PayPal as the payment method by tapping on 'Change' if you had used any other payment method on Messenger before. Once done, tap on 'Confirm Payment' to pay the entered through PayPal to your friend.
Once the payment is done, you will see a message in the chat saying you made a payment of a certain amount to your friend. You can tap on that message for more details.
Well, this should make splitting bills and payments amongst your family and friends much easier. However, for now, this feature will only be available to the users in the US. Moreover, it's only available to iOS users with support for Android rolling out soon.
"Starting today, we'll be rolling out the ability to use your PayPal account to send or request money, right from Messenger. Whether it's splitting a bill for a cab ride, paying your share of the rent, or making sure you get paid back for mom's birthday present, paying in Messenger with PayPal makes paying or requesting money super easy." said Facebook in a post.
Having said that, PayPal also introduced its Customer Service Bot for Facebook Messenger so that users can get customer support directly inside the Messenger app.
"This new PayPal bot for Messenger will enable people to have meaningful customer service interactions, such as resetting passwords, handling account inquiries, and helping with refunds or payment issues so we can help you get what you need and get on with your day." said Bill Ready, Chief Operating Officer, PayPal.