We all are now used to the videos that pop-up in our News Feed on Facebook. Whenever you come across a video in the News Feed, Facebook auto-plays it. However, if you have noticed, the sound of the video is turned off by default and you have to tap on the video to hear the sound. Well, with the latest update, you won't have to do that anymore.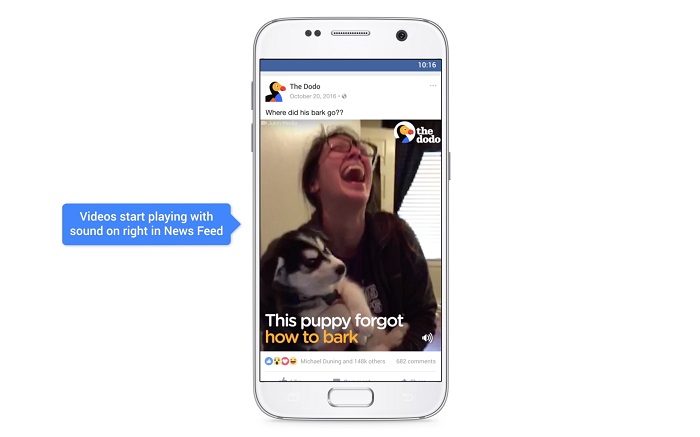 Now whenever you come across a video in your News Feed on Facebook, the video will not only auto-play, but, the sound will also be turned on automatically and you won't have to tap on it to turn it on. Also, the sound of the video will fade in and out when you scroll through the video.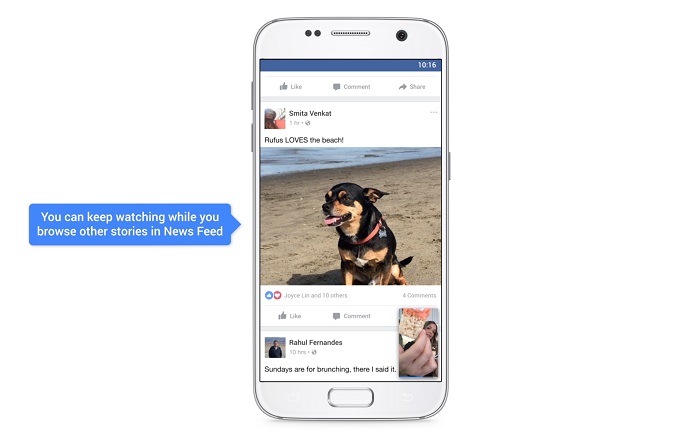 Also, the sound of the video won't be turned automatically when your phone is on Silent mode. And, if you don't like Facebook automatically turning on the sound of a video, you can disable it by going to the Settings menu. Besides this, Facebook has fixed the vertical videos problem and they will now look better than before on Android and iOS.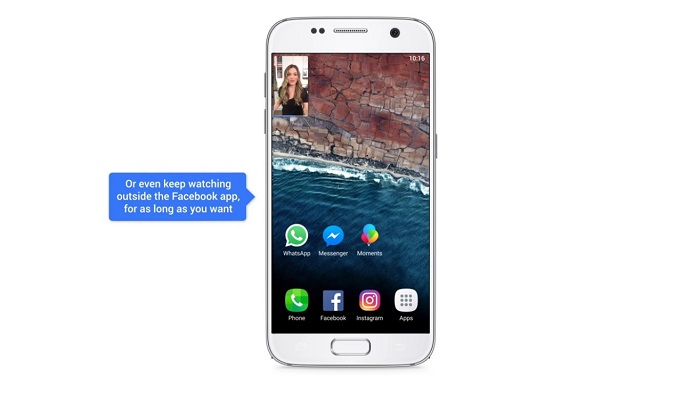 Apart from this, one useful feature that Facebook has now added is the picture-in-picture view support. Just like YouTube, you will now be able to minimize the video and continue browsing through your News Feed. Not just that, Android users will also be able to view that video even when the app is closed.
To view videos on larger screen, Facebook has also announced a new video app for Apple TV, Amazon Fire TV and Samsung Smart TV. "With the app, you can watch videos shared by friends or Pages you follow, top live videos from around the world, and recommended videos based on your interests. You can also catch up on videos you've saved to watch later, as well as revisit videos you've watched, shared or uploaded. We look forward to seeing how people use the app to enjoy Facebook videos in a new way." said Facebook.
Talking about the new video features, we couldn't see them on our Android app which means Facebook hasn't started the roll out yet. However, we expect to see them by the end of this week.
Also Read: