Yesterday, LG shared a teaser which weighed in on the reliability of the G6. Well, this South Korean company has outed yet another teaser image, this time hinting at the G6 coming with dust and water resistance.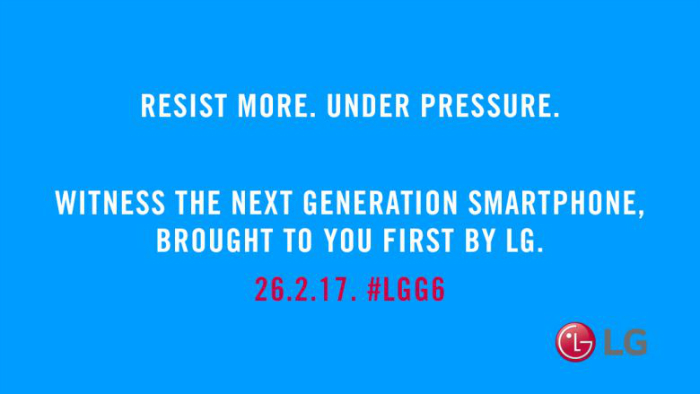 Unlike the pink image teaser image that we saw yesterday, this one comes with blue background. The image says "Resist More. Under Pressure.". Well, with this, LG is clearly stating that the G6 will be dust and water-resistant. We are not sure as to which IP rating it will come, but, we hope it will be either IP67 or IP68. The first digit represents protection against solids, whereas, the second digit represents protection against liquids.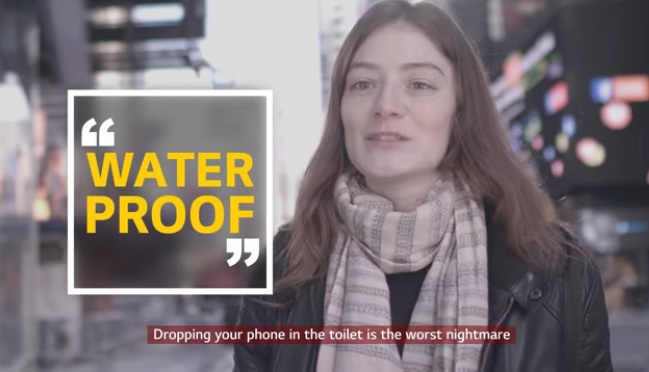 LG had shared a teaser video last month where it asked people what they would like their ideal smartphone to have. One of the things mentioned was that the phone should be water-proof. Well, the latest teaser image kind of confirms that the G6 will have the highest IP rating to make it dust and water-resistant. This is also a confirmation to the fact that the G6 will come with a non-removable battery and won't have a modular design, but again, we already know how the G6 looks.
The LG G6 is going to be unveiled on February 26. Well, before that, we reckon LG will share more teaser images related to the dual camera setup and Full Vision display.