We just got our first look at the live image of LG G6 yesterday which showed off its glossy back. Well, some more images have leaked since then, and this time, we get to look at the LG G6 from multiple angles.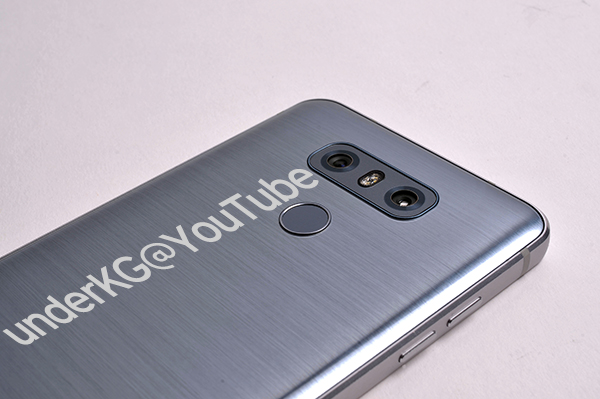 The G6 has leaked with dual rear camera setup quite a few times, and it's needless now to say that this is one feature which we will definitely see when the device is launched. Below the dual rear camera setup is the fingerprint scanner which also acts as a power button. The leaked image also shows the back of the G6 in brushed metal finish.
To the left of the device is the volume rocker and at the right is the SIM card slot. You can also see the metal frame around the device. At the bottom of the device is the USB Type-C port which is flanked by primary microphone, speaker and antenna line. This is in line with what we saw on the G6 prototype a couple of days ago.
At the top of the device is the 3.5 mm audio jack along with secondary microphone. You can also see the antenna lines there. The leaked images also show off the rounded screen corners of the G6 along with small bezel on the top. Well, design wise, this is pretty much it, and we don't think that we will see anything different at the time of launch from what we are seeing right now.
The G6 is expected to be unveiled on February 26 and is likely to come with Snapdragon 821 under the hood and might also turn out to the be the first non-Pixel phone to come with Google Assistant built-in. LG has also reportedly done away with removable battery in order to make the G6 water-resistant.
We are still more than three weeks away from the unveiling so we are expecting to get detailed list of specifications as well.