Two days ago, we got a glimpse of LG G6 design through leaked images of its prototype. Today, we have another leaked image of the LG G6 to take a look at.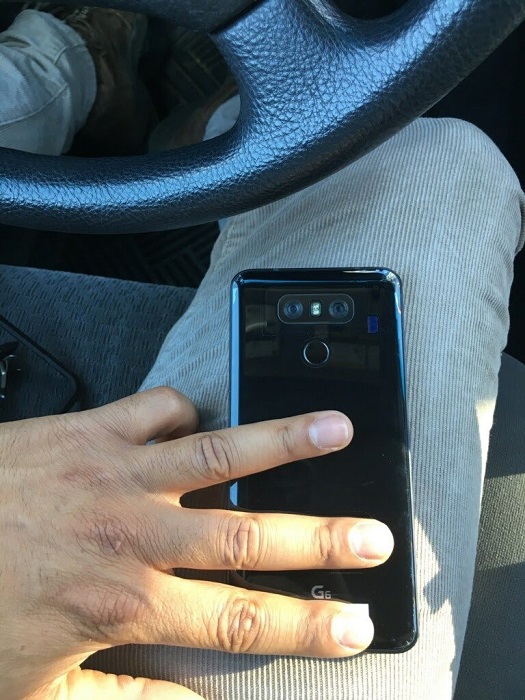 This time, the leaked image shows off the back side of the G6, which as you can see, is very glossy. This black colored glossy G6 back reminds us of the Jet Black variant of iPhone 7. Also visible is the dual camera setup below which is the fingerprint scanner cum home button. There's also the G6 moniker at the bottom of the back.
The dual camera setup, like the G5, will pretty much consist of one standard lens camera and one wide-angle lens camera. Well, this is the back of the G6. Talking about the front, leaked render suggested rounded screen corners and small bezels on the G6.
LG is also said to have done away with the removable battery to make the G6 water-resistant. Besides this, the G6 is said to come built-in with Google Assistant and be powered by Snapdragon 821 instead of Snapdragon 835. The LG G6 is expected to be unveiled on February 26, and till then, we expect more details to surface online.