Image of the LG G6, which is expected to be unveiled on February 26, has leaked online.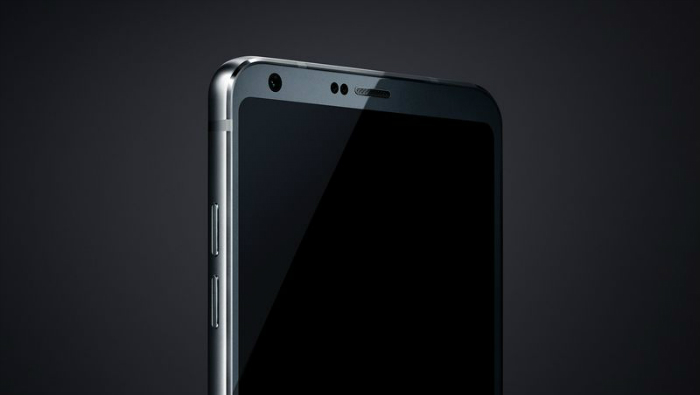 While the leaked image only shows off the top of the G6, it does give us an idea of what to expect from this 2017 LG flagship. You can already see the placement of the front camera, sensors, earpiece and the volume rocker. Well, this is nothing new, however, what you should notice are the rounded screen corners and the small bezels. Also take note of the antenna line and metal frame.
This image was sent to The Verge, and, the source said that the bottom bezel is slightly taller than the top bezel, which you can see in the image above. The G6 is said to sport a 5.7-inch QHD+ LCD display having 18:9 aspect ratio, resulting in a higher screen-to-body ratio. Well, it seems manufacturers are taking some "inspiration" from Xiaomi's Mi Mix.
The Verge's source also said that the LG G6 will flaunt a body carved out of metal and glass. And yes, it will have the 3.5 mm audio jack. A teaser video shared by LG more than a week ago also hints at the G6 coming with dual-camera setup at the back and boasting water-resistance.
We also came across a report today which suggested that the G6 won't be coming with Snapdragon 835 SoC, and, will rather settle for Snapdragon 821. Well, we are still a month away from the unveiling, and we are pretty sure that we will get a proper look at the G6 through leaked renders and images before it's made official.