LG has upped their teaser game as we are moving closer to the unveiling of the G6. Last week LG shared a teaser image which hinted at the G6 coming with Google Assistant. Now, the company has shared yet another teaser image, suggesting that the G6 will be a reliable smartphone.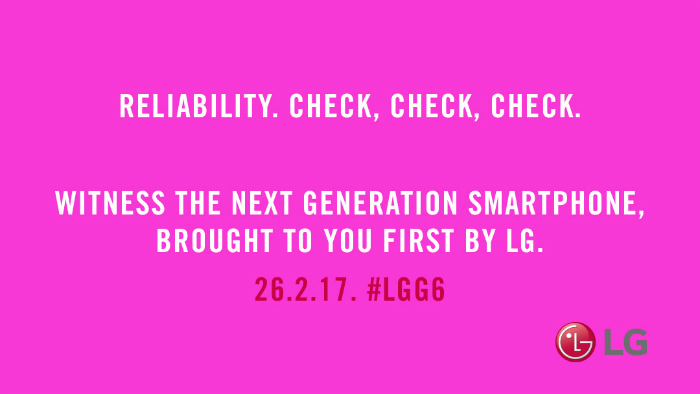 This image comes with a pink background and white fonts on it. The image says "Reliability. Check, Check, Check.". Well, this is not the first time that LG has touted the G6 to be a reliable smartphone. Last month, LG shared a teaser video where it asked people about their ideal smartphone. One of the points made was reliability, and, going by that video, the G6 might come with a better build quality and have Gorilla Glass 5 so as to prevent the screens from cracking.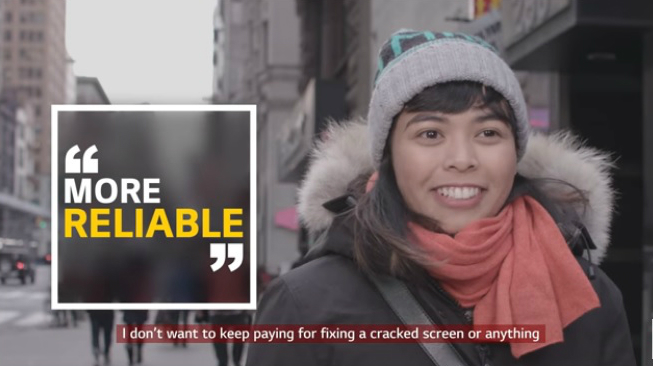 Maybe to make up for the screen cracking issue, LG will either offer free screen replacements for a year, or, would charge significantly lesser for the fix. Also, we are not quite sure if screen cracking is the only issue LG is hinting at with latest teaser, as LG flagships in the past have had bootloop issues.
With the latest teaser image, LG might also want to suggest that the G6 will be more reliable in terms of battery and won't blow up like the Galaxy Note7 did. Speaking of other features and specifications in the G6, it is expected to come with Snapdragon 821 SoC, 5.7-inch "QHD+" LCD display having a resolution of 2880 x 1440 pixels with 18:9 aspect ratio, dual cameras at the back, Google Assistant, a Quad DAC, non-removable battery, and hence, water-resistance.
The G6 is going to be unveiled on February 26 so we expect more teasers and leaks to surface online before the device is made official.