Leaked image confirms LG G6 coming with Snapdragon 821 instead of Snapdragon 835
The LG G6 is confirmed to be unveiled this month on 26th during MWC in Barcelona, Spain. The device has leaked a lot lately in the form of renders, prototype and real-life image. We do know now how the G6 will look, however, there have been confusions regarding the hardware it will come packed with. To be more precise, the processor it will be powered with.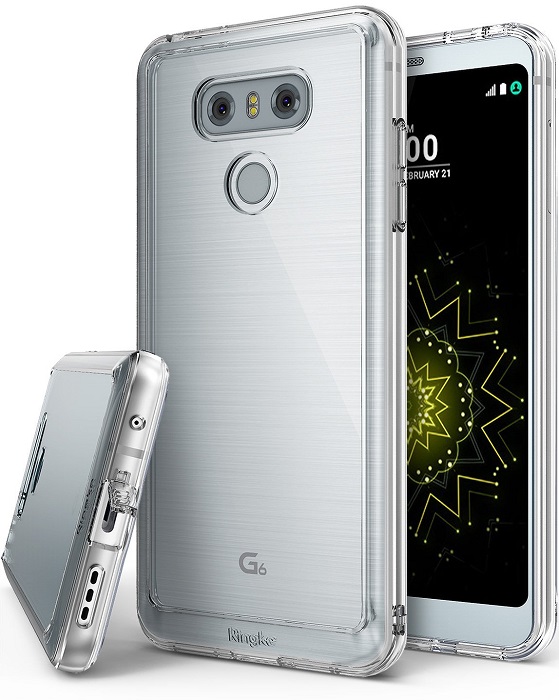 Last month, it was reported that the G6 would come with Snapdragon 821 instead of Snapdragon 835, and, it was because Samsung had hoarded the entire initial supply of the Snapdragon 835 for its upcoming Galaxy S8 flagship. One should not to forget that Samsung helped Qualcomm develop the Snapdragon 835.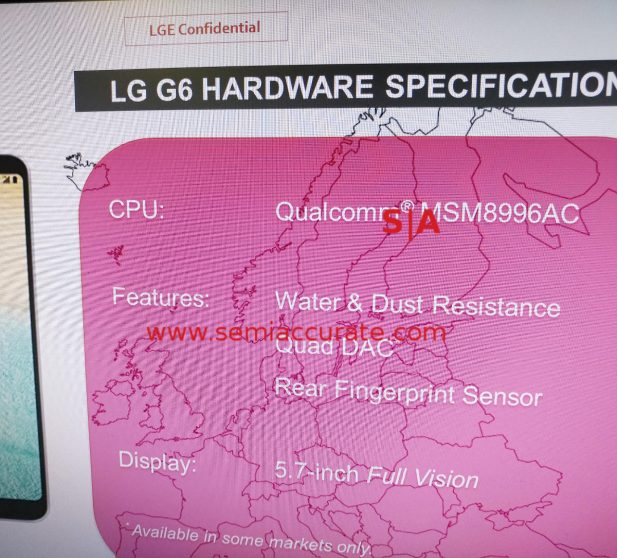 Well, according to a new report, LG is indeed going with the Snapdragon 821, and, it seems that LG's decision to go with Snapdragon 821 instead of 835 is a good move. This is because LG, or for that matter, any manufacturer who wanted the 835, would have had to wait till May-June to release their smartphone. Well, this is not only because Samsung got the supply first, but, it's also because of the time taken by the entire manufacturing process to provide the final product.
If LG would have waited to get its hands on the Snapdragon 835 for it's G6, the company would have had to launch its smartphone after Samsung's Galaxy S8, which meant lower sales volume. Going with the Snapdragon 821 means LG can launch the G6 ahead of the Galaxy S8, getting itself a head start and secure some high volume of sales.
The image shown above was captured at CES 2017 in a private presentation. It not only confirms that the G6 would come with Snapdragon 821, but, it also confirms that the G6 would come with water and dust resistance, quad-DAC, rear-mounted fingerprint scanner and the 5.7-inch Full-Vision display. You can also see the G6 to the left, however, it's not entirely visible. Though, from what we can see, it's pretty much in line with the images and renders that have leaked so far.
We are still two weeks away from the unveiling so we expect to see the G6 doing rounds on the benchmarking websites soon.