Facebook's Android app already lets you download videos on your device so that you can see them later even without Internet access. However, the app now auto-saves certain videos while you are connected to the Wi-Fi so that you can see them when you are not connected to mobile data.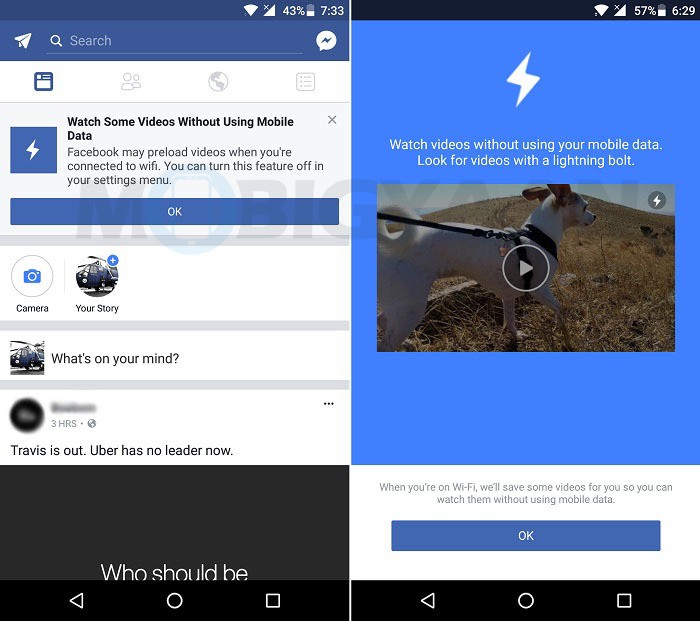 To the best of our knowledge, Facebook hasn't yet officially made any announcement regarding this feature, however, we started seeing the pop-ups related to this feature in our Android app. The pop-up messages say that Facebook will now automatically save certain videos when you are connected to Wi-Fi so that those videos can be watched later without using your mobile data.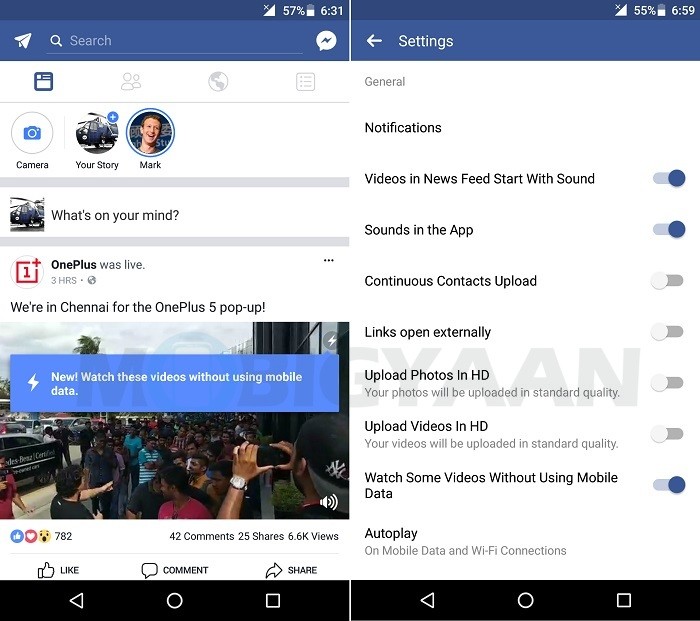 Of course, Facebook will not auto-save all the videos, however, those that were auto-saved will now appear with a lightning bolt icon at the top-right corner. Yes, that same icon that appears with Instant Articles. Having said that, you can turn off this feature from the settings menu if you don't want the videos to be auto-saved when your device is connected to Wi-Fi.
At this moment, we are quite unsure as to why Facebook rolled out something like this when it has already given its users the ability to download Facebook videos on their device for offline viewing. As of now, that's all we have to say about this feature, and, we hope that Facebook will soon release an official statement clearing their motive behind introduction of this feature.
Also, for those interested, we saw this feature on our OnePlus 3 which is running OxygenOS 4.1.6 based on Android 7.1.1 Nougat with the Facebook app being on version 129.0.0.29.67.
At this moment, we are unsure if this feature is being rolled out to all the users or only a small number of users are seeing this. By the way, are you too seeing this feature in your Facebook for Android app?