While the BlackBerry 10 running L-Series smartphone has been too camera-friendly, the N-Series smartphone with full QWERTY physical keyboard has been shying away.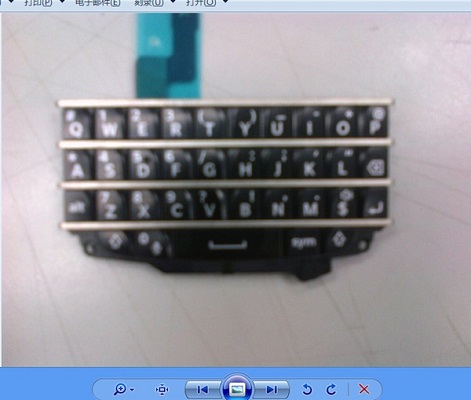 But today, an alleged N-Series keyboard part has appeared over the web giving us a little idea as to how the physical keyboard of the BlackBerry 10 running N-Series smartphone would be like.
 
As we can see, RIM has done away with the curved keyboard that the company has used widely in its previous smartphones until now and with BB10 it is planning to introduce it with straight 'frets'.
 
This could have been decided upon as curved keyboard takes up considerable space and with the straighter keyboard, RIM can now use the space for a larger display. The leaked keyboard goes on to match the one pictured in the marketing video as you can see below.