Fortnite – one of the most popular games on the planet right now – finally landed on Android last week on August 9. The game was initially only exclusive to select Samsung devices, but now, it's available for non-Samsung devices as well.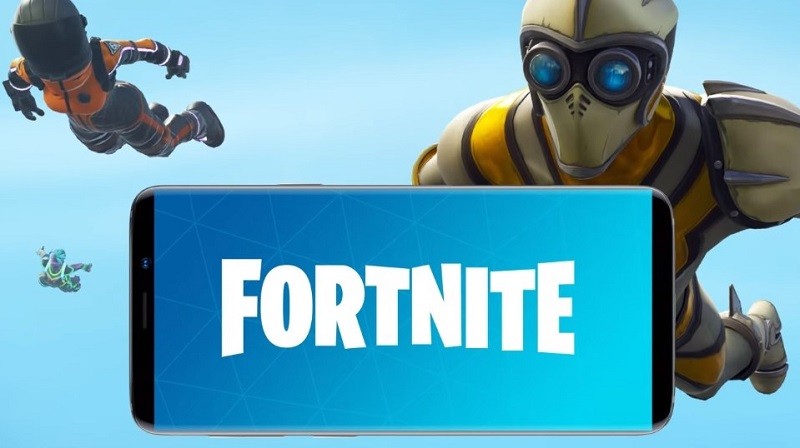 Fortnite for Android is now available for select devices from 11 manufacturers in addition to Samsung. However, before you head over to Play Store to download this game, let us tell you that you won't find it there as Epic Games – developer and publisher of Fortnite – has decided to distribute the game through its own website instead of Google Play Store to avoid paying 30% cut to Google on all in-app purchases.
Also Read: Here's the reason why Fortnite for Android isn't available for download from Google Play Store
Furthermore, the game is also not readily available for compatible devices from the official website. You will have to sign-up for an invitation here after which will you receive an email with a link to download and install the Fortnite Installer that will install Fortnite for Android on your device. There's no word on how much time does it take to receive the invite after signing up, but, we assume it to be around 2-3 days.
Well, if you don't want to wait for the invite, you can simply download the installer from here and the game from here. But, do keep in mind that even after you download the installer and game on your Android device before receiving the invite, you might still remain in the waiting list. Well, this is done to make sure the servers aren't overloaded with huge number of users flocking in to play the game at the same time.
List of devices compatible with Fortnite for Android:
Samsung: Galaxy Note9, Galaxy S9/S9+, Galaxy Note8, Galaxy S8/S8+, Galaxy S7, Galaxy S7 edge, Galaxy Tab S4, and, the Galaxy Tab S3
Google: Pixel, Pixel XL, Pixel 2, Pixel 2 XL
ASUS: ROG Phone, Zenfone 4 Pro, ZenFone 5Z, ZenFone V
Essential: PH-1
Huawei: Mate 10, Mate 10 Pro, Mate RS, Nova 3, P20, P20 Pro, V10
Honor: Honor 10, Honor Play
LG: G5, G6, G7 ThinQ, V20, V30, V30+
Nokia: Nokia 8
OnePlus: OnePlus 5, OnePlus 5T, OnePlus 6
Razer: Razer Phone
Xiaomi: Blackshark, Mi 5, Mi 5S, Mi 5S Plus, Mi 6, Mi 6 Plus, Mi 8, Mi 8 Explorer, Mi 8SE, Mi Mix, Mi Mix 2, Mi Mix 2S, Mi Note 2
ZTE: Axon 7, Axon 7s, Axon M, Nubia, Nubia Z17, Nubia Z17s, Nubia Z11
List of devices currently not compatible with Fortnite for Android:
HTC: 10, U Ultra, U11, U11+, U12+
Lenovo: Moto Z, Moto Z Droid, Moto Z2 Force
Sony: Xperia: XZ, Xperia XZs, Xperia XZ1, Xperia XZ2
Epic Games has said that it's currently working on making the aforementioned HTC, Lenovo and Sony devices compatible with Fortnite for Android. Besides, if your device didn't make it to list of compatible devices, you don't have to feel disappointed as it still might be compatible with the game if it meets the following minimum requirements.
Minimum requirements to run Fortnite for Android:
Android Version: Android 5.0 Lollipop or higher
RAM: 3 GB or higher
GPU: Adreno 530 or higher, Mali-G71 MP20, Mali-G72 MP12 or higher
So, is your device compatible with Fortnite for Android? Have you already started playing this game? If yes, do share your experience with us.