Since when Android released the Android 7 Nougat, several features were added to it. One of the 5 best features of Android 7 Nougat we like is the multi-window. The multiwindow lets you access two apps simultaneously which makes the multitasking a lot easier. But smartphones from Samsung offer more than two apps with freeform multiwindow support. Phones other than Samsung can also avail such multitasking feature if they are running on Android Nougat. To enable this feature on your phone, follow this guide.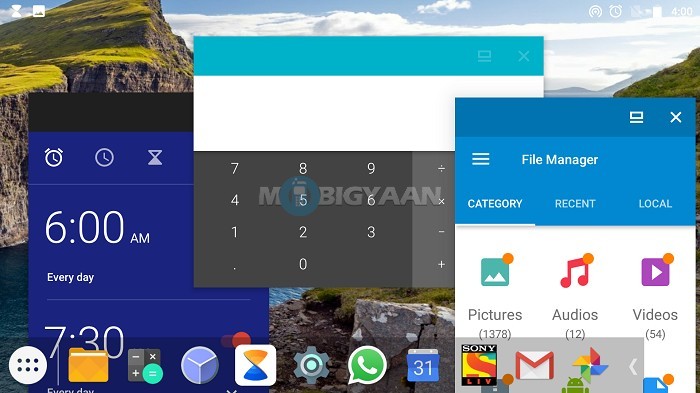 The Nougat phones do support multiwindow feature but only two apps in split screen mode. We are talking about the freeform window mode which is basically a floating window that can be resized and move around. We showed this feature on the Samsung Galaxy C9 Pro and there are other Samsung devices that offer the same. However, freeform window mode can still be enabled with a workaround. Here's how.
How to enable freeform multiwindow on Android Nougat phones
Before you enable freeform multiwindow on your Android Nougat phone, you will need to turn on the feature in the Developer settings. You will require enabling developer options on your phone.
Go to Settings -> About and tap the build number to enable developer options.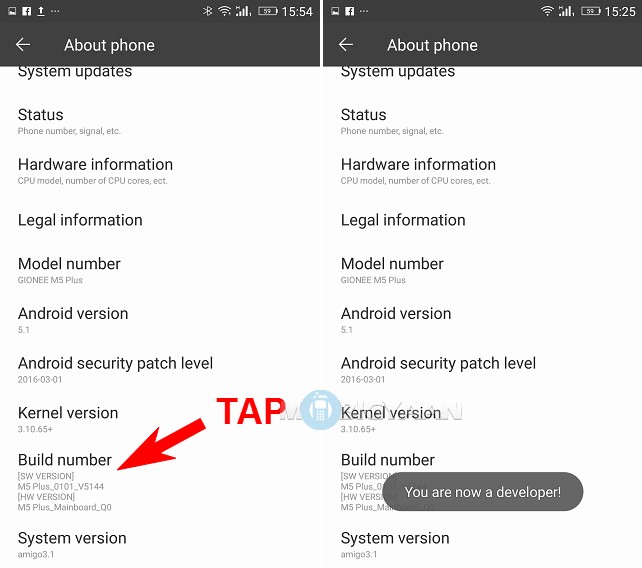 Once you have enabled the developer options, enable the option Force activities to be resizable at the bottom of Developer Options.
Reboot the phone. Restarting the phone is necessary else it won't work.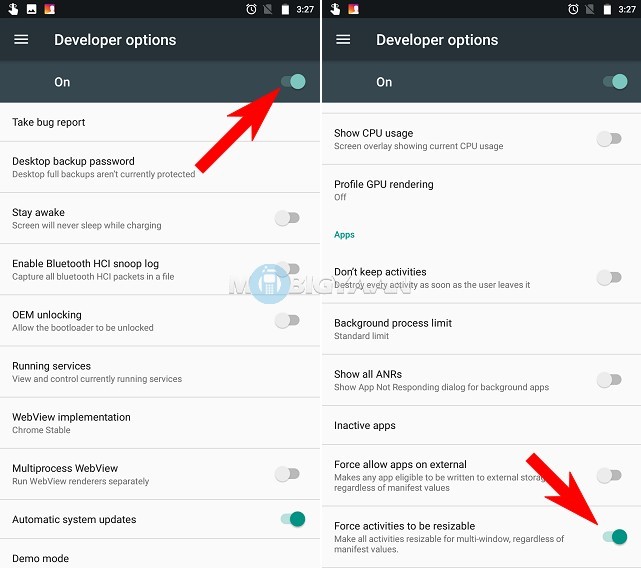 Now get this app called Taskbar from the Google Play and run it.
You need to give usage access permissions to the app. Tap okay when the message appears and permit usage access for Taskbar app.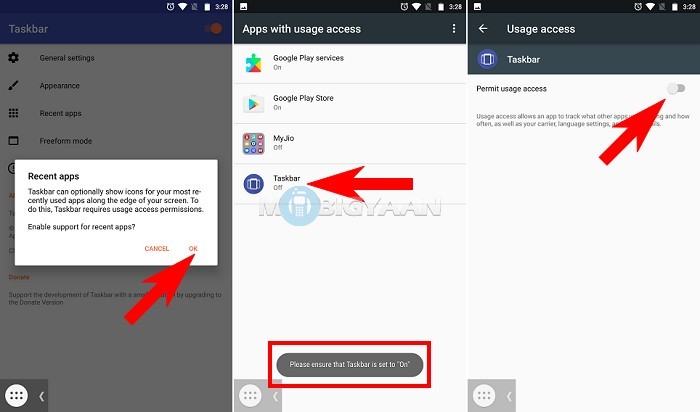 Make sure you enable the app by turning on the slider on the top as shown. Also, be sure the option Freeform window support is ticked. It can be found under Freeform mode.
When you enable it, a drawer icon will be displayed in the lower left corner of the screen. Before tapping it, clear any recent apps in the background.
Now is the time to tap the Taskbar drawer icon. It is just like the regular app drawer with all your installed apps.
Note: When you see Taskbar icon, the background icons will appear.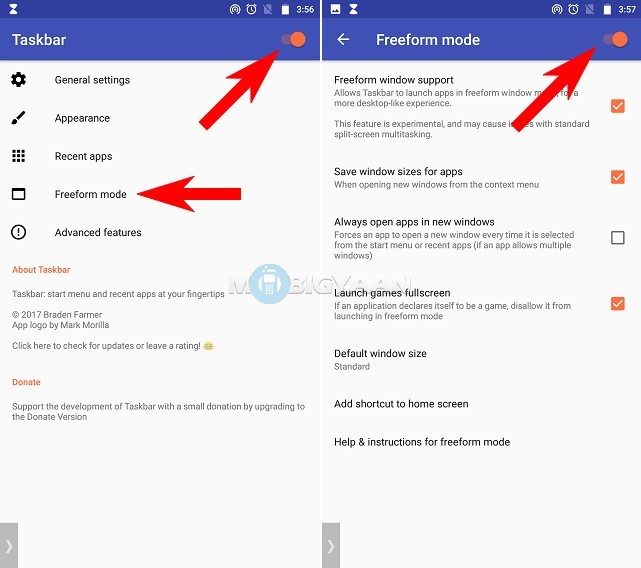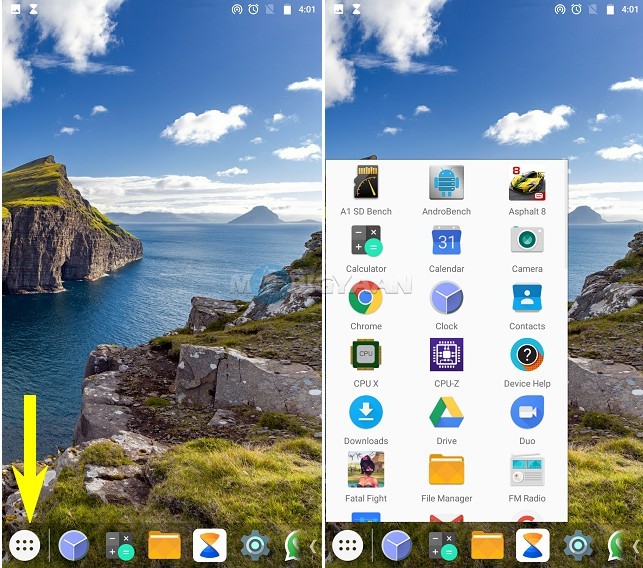 That's it! Watch YouTube videos while reading your favorite ebooks at the same time. See the screenshot below showing you multiple apps can run in a small window.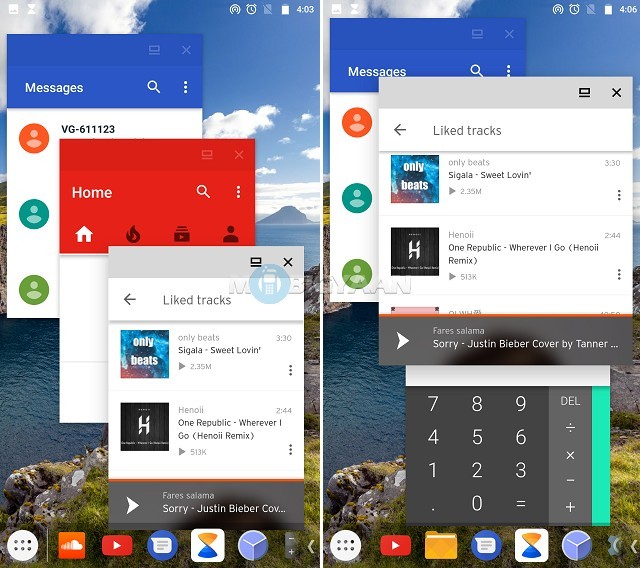 As it isn't officially supported, you may face some bugs. Do comment if you need any help with the guide.
Want to turn your Android into a desktop? Try this app
Visit more guides here at How-To Guides.