Google Assistant, which debuted with the Google Pixel and Pixel XL smartphones last year, hasn't just remained restricted to these Google phones, but over the last year, has expanded to many other non-Google phones, Android Wear 2.0 smartwatches as well as headphones like the Bose QuiteComfort QC 35 II which were unveiled last week. Now, as promised, the Google Assistant is being rolled out to Android TV.
Google has announced that the Google Assistant is now available for Android TV. It's currently being rolled out to NVIDIA Shield TV, and, in the coming months, will be rolled out to Sony Bravia TVs. The Google Assistant is rolled out as an update to NVIDIA Shield TV, hence, if you wish to use it, make sure you accept and install the update on the Shield TV and then press the mic button on its remote after the TV restarts.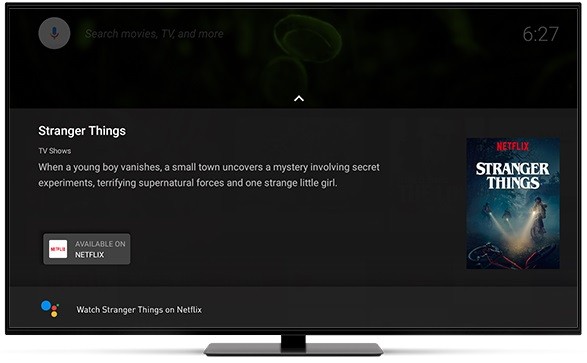 Once done, you can just give voice commands by speaking to the Assistant and make it perform different tasks like playing your favorite movie, tv show or music. You can play movies on HBO NOW, Netflix and YouTube by just saying the name of the movie to Google Assistant, or, if you are unsure, you can just say something like "show me movies about robots".
When it comes to music, you can ask the Google Assistant to play music by saying "play some music", or, you could just say the name of the song you want to listen to. The music will be streamed through services like YouTube Music, Google Play Music, Spotify and Pandora.
That's not it. You can also ask the Google Assistant to show you the latest news, check your schedule and much more. Moreover, you can also ask the Google Assistant to turn up the volume or pause the music with just your voice. Cool. Isn't it?
Having said that, Google is also offering a three month YouTube Red trial to users on NVIDIA Shield TV so that they can watch videos without advertisements.
If you own NVIDIA Shield TV and live in the US, you can check for the update and start using Google Assistant on your TV right away.