Google at its I/ 2018 annual developer conference made some announcements related to Android P, Gmail and Google News. However, alongside these announcements, Google also announced some new features for Google Maps like a redesigned Explore tab, group planning, and more.
With the redesigned Explore tab in Google Maps, users can now find multiple information at one place. You can select a particular area and check out different dining options available in there along with events and activities. The Explore tab also has a list called 'Foodie List' that shows the places that are trending in that area.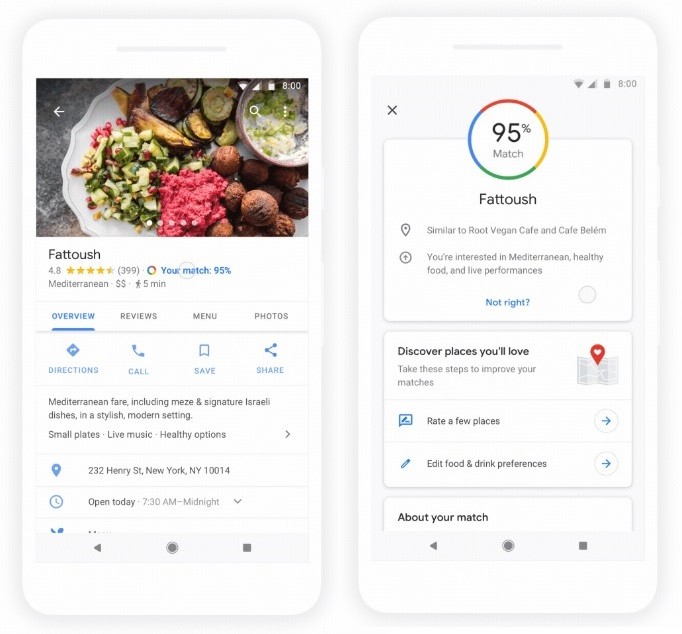 Google Maps also get a feature called "Your match" which shows how likely you are to enjoy a place when you tap on a venue. Google uses machine learning for this and generates the match percentage based on factors like your food and drink preferences, the places you have visited, and so on. Needless to say, these matches change as your preferences change over time.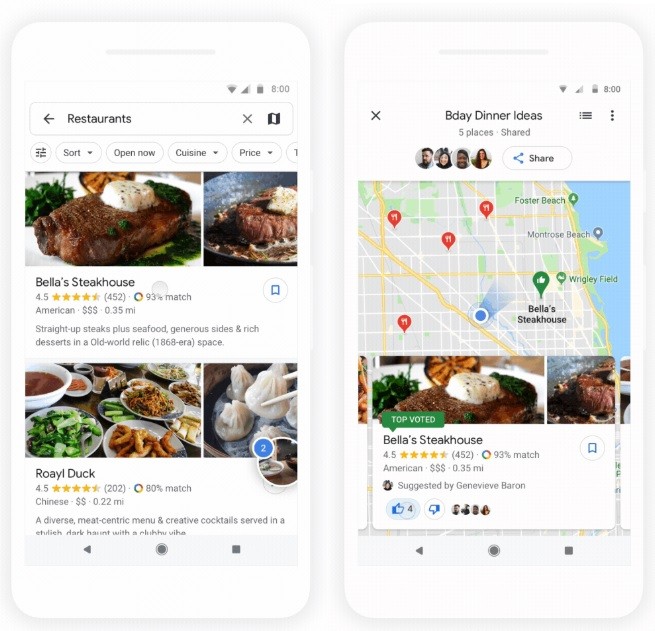 Next up is Group Planning which we think is self-explanatory. This feature lets you create a list of places that can be shared with your family and friends. Just long-press on the places that you are interested in to add them to the list, and then vote for the ones that you want to visit. The place that gets the most number of votes can be visited along with your family and friends. You can also book seats at those places from within Google Maps.
Lastly, Google Maps also gets a 'For you' tab. This tab will show you the places that are trending in your area. Moreover, it will show the places that match your preferences, and the ones that are newly opened.
All these features will be rolled out to Google Maps on Android and iOS in the coming months. Do let us know which one you liked the most.