After releasing Android 8.0 Oreo back in August this year, Google released developer preview 1 and 2 of Android 8.1 Oreo in October and November. And then earlier this week, Google released the final version of Android 8.1 Oreo for compatible Nexus and Pixel devices. While the 8.1 Oreo OTA has already been rolled out to second-gen Pixel smartphones, it's now being rolled out to Nexus 6P as well.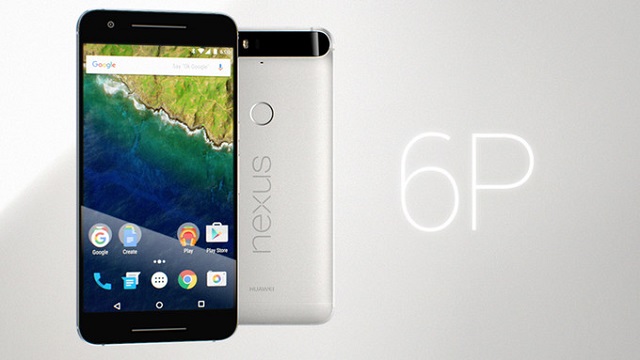 The Android 8.1 Oreo OTA has begun rolling out to Nexus 6P, and, we have received it here in India on our unit. The update is 534.5 MB in size, hence, it's advisable to download it over a Wi-Fi connection to avoid incurring extra charges on your mobile data.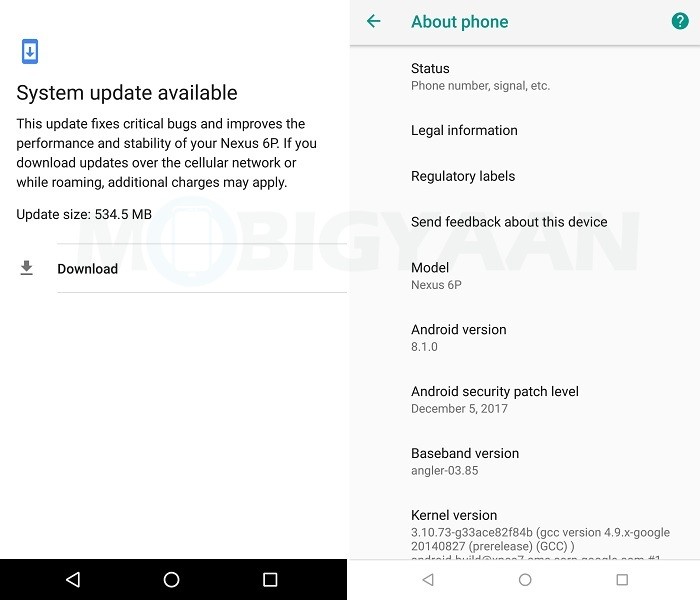 Android 8.0 Oreo brought along features like Notification Snoozing, Smart Text Selection, Autofill Framework, Picture-in-Picture Mode and more. However, being a maintenance release, the Android 8.1 Oreo doesn't come along with that many new features, but it certainly brings along some tweaks and enhancements to notification alerts and autofill framework among others. The 8.1 Oreo Update also enables the Visual Core chip on second-gen Pixels, but that's something which is unavailable on this last Nexus.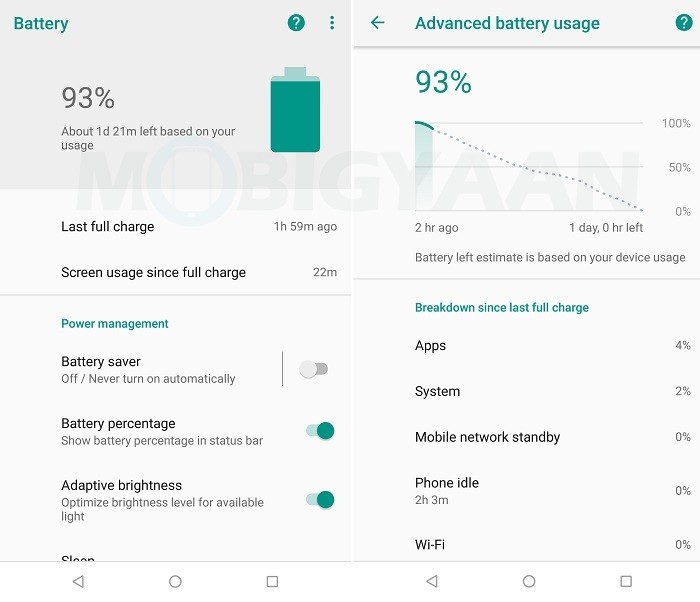 The Android 8.1 Oreo update for Nexus 6P also bumps up the Android security patch level to December 5, 2017. Also, post update, the Settings app has got a bit of a re-design, as the search icon that resided at the top-right corner of the screen has now turned into a search bar. Moreover, the on-screen navigation buttons also seem to be a bit smaller now and the entire navigation bar now appears in white color when you open the Settings app.
Furthermore, those small black colored labels that appeared upon completing any action have now turned white-ish in color, and, the quick settings menu has also become a bit transparent now. Besides, the personalized on-device model for battery life estimates that made its way to first-gen Pixel smartphones last month has now made its way to the Nexus 6P as well.

Apart from this, we haven't noticed any other changes yet. That said, the Android 8.1 Oreo update is going to be the last Android version update for Nexus 6P. However, Google has promised to provide security updates as well telephone and online support for Nexus 6P (and 5X) until November next year.
Have you received the Android 8.1 Oreo update on your Nexus 6P yet? If not, you can get it on your 6P by flashing the factory image or OTA file to it.
Download Link: Factory Images | OTA Files