Google has no plans to launch a Pixel Watch this year
Back in May this year, we got information that Google was planning to launch a Pixel Watch in October alongside the third-gen Pixel smartphones – the Pixel 3 and Pixel 3 XL. Well, if you were eagerly waiting for Google to launch its Pixel-branded smartwatch, we have a disappointing news for you: Google isn't going to launch a Pixel Watch this year.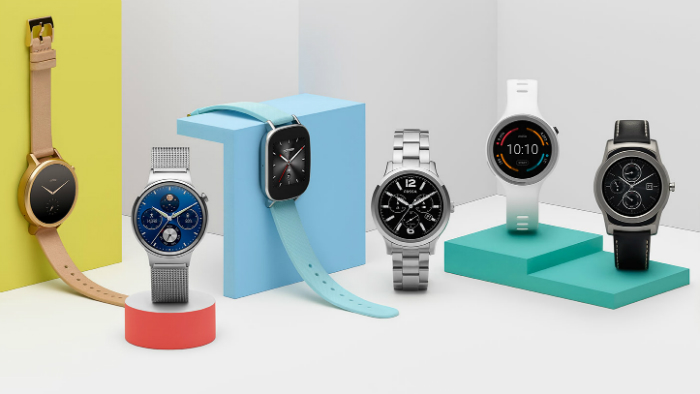 According to a report by Tom's Guide, Google is not going to launch a Pixel Watch – or any smartwatch under a different moniker – this year. This information was passed down to Tom's Guide by Miles Barr in an interview. Barr is the Director of Engineering for Wear OS at Google. The information was also confirmed separately by the publication in a follow-up phone call to Google's PR representative.
Barr said that instead of launching a Pixel-branded Watch this year, Google is focusing more on improving Wear OS. For those who have been living under a rock, Wear OS is a re-branded version of Android Wear. Furthermore, Barr also said that it's difficult to think of a single smartwatch satisfying the needs of different users. Some may want a smartwatch to keep a track of their fitness, while some may want it just to get a quick glance of information – like their schedule for the day, or reading emails and messages without taking out the smartphone from the pocket.
"To think of a one-size-fits-all watch, I don't think we're there yet. Our focus is on our partners for now." said Barr.
While Barr did say that Google doesn't have any plans to launch a smartwatch this year, he did drop a hint of what Google's own smartwatch could come with. Any guesses? Yes, a lot of emphasis on AI and Google Assistant.
Here's what Barr said: "Our Google Pixel line of phones is the best experience and Google's take on it, so I imagine we would focus heavily on the [Google] Assistant to integrate AI and machine learning into the device, which is Google's forte".
While Barr didn't say when can we expect a smartwatch from Google, he did reveal that the company wants to "move away from version numbers" when it comes to Wear OS. "We want to move away from version numbers. Version numbers led us into a trap where we can only update once a year. Wear OS experience is evolving, and this is the start of that evolution. We want to keep rolling out improvements on a regular basis so users aren't pent up waiting" said Barr.
To conclude, if you are in the market for a smartwatch that's not powered by Samsung's Tizen, or is not an Apple Watch, you are only left with smartwatches that are made by Google's partners like Fossil, Casio, and more.