Just yesterday, we reported that the Google Pixel 2 and Pixel XL 2 won't be coming with Snapdragon 836 SoC as it doesn't and won't exist. The Pixel 2 is the smaller of the two upcoming smartphones and is successor to last year's Pixel, whereas, the Pixel XL 2 succeeds the Pixel XL. While we have already heard quite a few things about these upcoming Google phones, some more information pertaining to the smaller Pixel 2 has surfaced online.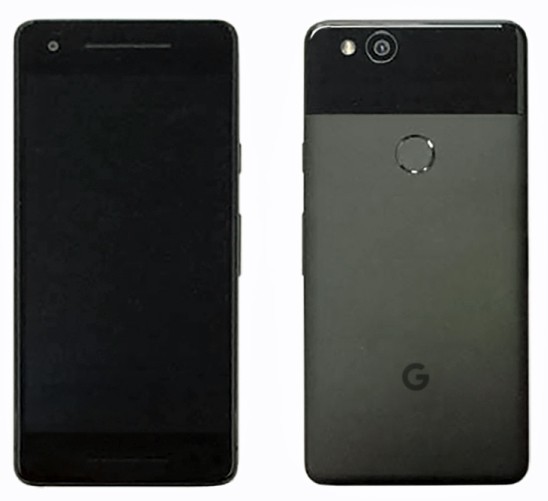 The folks over at 9to5Google have received some information regarding the Pixel 2 along with its image (shown below) which they have blurred heavily to protect the identity of their "trusted source". The image of the Pixel 2 that they have received has a dark silver black with slate gray colored glass window. Well, the leaks (see image above) we have seen until now had their back in aluminium black with black colored glass window.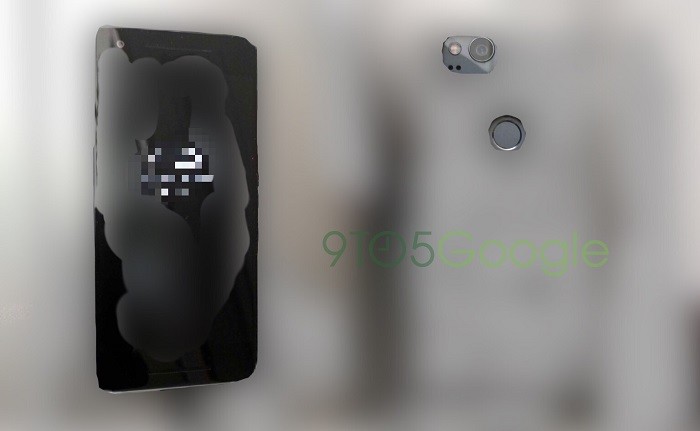 While the back of the Pixel 2 has a single camera with EIS and emphasis on low-light performance, it's also accompanied with two holes below the flash module which are assumed to be the "send" and "receive" sensors for the laser detect autofocus system. Of course, there's also a fingerprint scanner at the back for additional security.
Moving on to the front, the phone's design is similar to last year's Pixel, which means you shouldn't expect a bezel-less smartphone. The phone has a 4.97-inch Full-HD display and has stereo speakers at its top and bottom. Well, speaking of audio, our beloved 3.5 mm headphone jack will be absent from the Pixel 2 as well as the Pixel XL 2. However, Google is said to ship the upcoming Pixel smartphones with the USB-C to 3.5 mm dongle for some damage control.
Also, while last year's Pixel smartphones came with 32 GB and 128 GB storage options, this year's Pixel smartphones are said to be offered in 64 GB and 128 GB storage options. Moreover, both these smartphones are also said to bearing the IP68 dust and water resistance, because of course, we are talking about a 2017 flagship here.
In terms of software, the Pixel 2 will come with an always on display (refer 2nd image above). Besides, both the Pixels are also said to debut with Google Lens and run Android 8.1 Oreo at the time of launch. Also, like last year, apart from the differences in display and battery size, both the Pixel 2 and Pixel XL 2 will have the same hardware under the hood.
Lastly, 9to5Google's source also said that accessory manufacturers have PR embargoes for the Pixel 2 products until October 5. Well, this is the date when both the upcoming Pixel smartphones are expected to be announced by Google.