With the advent of smartphones, our dependence on desktop and laptop computers has been reducing. We can do most of the things with a good smartphone these days which otherwise would require a desktop or laptop computer. Like we always keep saying, there's an app for almost everything out there, whatever it may be. Of course, the quality of the app may differ, but it's there.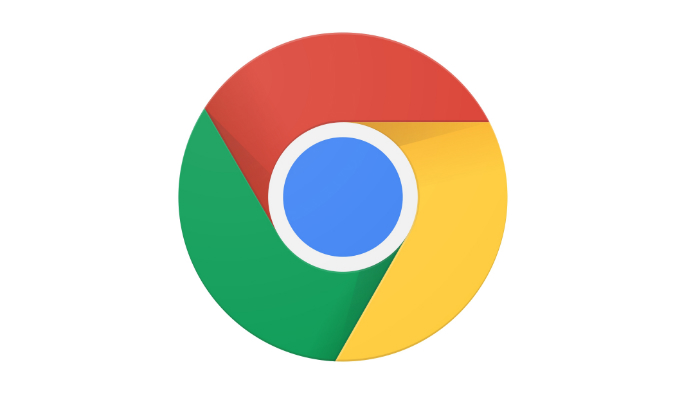 With smartphones, we can edit documents on the go, edit photos, upload videos on social media, write a blog post, do online shopping, and most importantly, surf websites using browsers. There are many browsers available in the market, however, Google Chrome is the one which comes to mind first.
Of course, we do have apps for everything, but, there can be times when that app would just refuse to work properly. In such cases, we often resort to Google Chrome which comes pre-installed on our Android devices. If you have used Google Chrome to log in to your accounts, chances are someone else will have easy access to all your data if he/she gets hold of your device. Hence, it's always advised to delete browsing history in Google Chrome after you are done using it. Not sure how to do it? Well, read on to know how.
How to delete browsing history in Google Chrome
Step 1: Open Google Chrome.
Step 2: Now tap on the 'three-dot menu' button located at the top-right corner of the app screen. After that, tap on 'History'.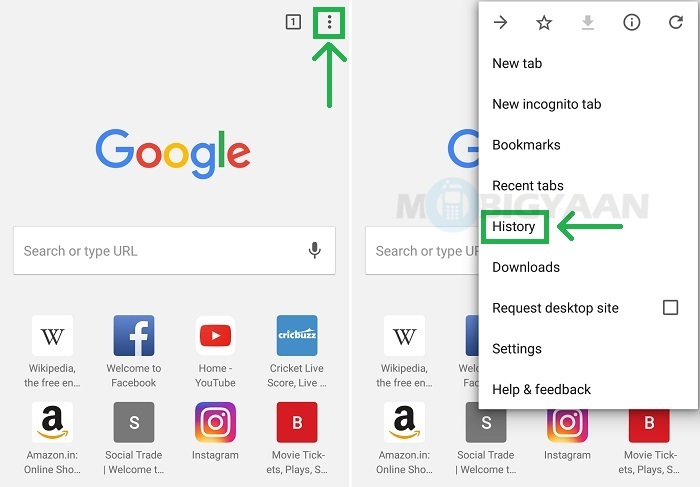 Step 3: As soon as you tap on History, you will see your browsing history. It will be a list of all the websites that you have browsed. At the bottom will be an option called 'Clear Browsing Data', tap on it and you will be taken to another screen.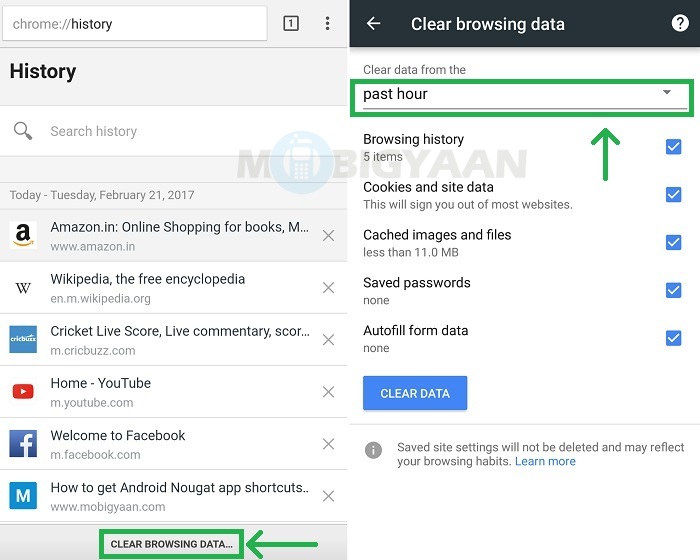 Step 4: There will be five check boxes. We advise you to check them all and then select 'beginning of time' from the drop-down list. After you have performed all those steps, just tap on the blue button with 'Clear Data' written on it.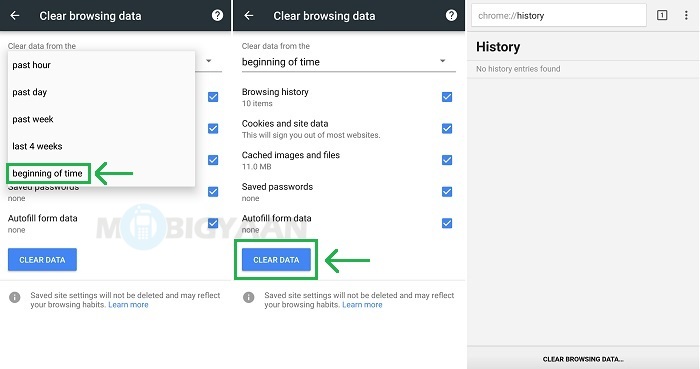 Once you tap on that blue button, your browsing history in Google Chrome will be deleted.
If you often use Google Chrome and don't want all these hassles of deleting browsing history every time, we suggest you use the Incognito Mode for browsing. It will not save your data like cookie information, passwords, browsing history, etc.
We hope this guide helped you to delete browsing history in Google Chrome. For more guides, you can check out our 'How-To Guides' section.
Also Read: