Are you trying to figure out how to enlarge text in Windows 11? Windows PCs/laptops in today's generation offer larger screen resolutions in more compact screen sizes, and with that, the text appears smaller for viewing. If you think your PC shows you smaller text on the screen then you can simply enlarge it using a simple setting. Here's how you can enlarge text in Windows 11 for a better viewing experience.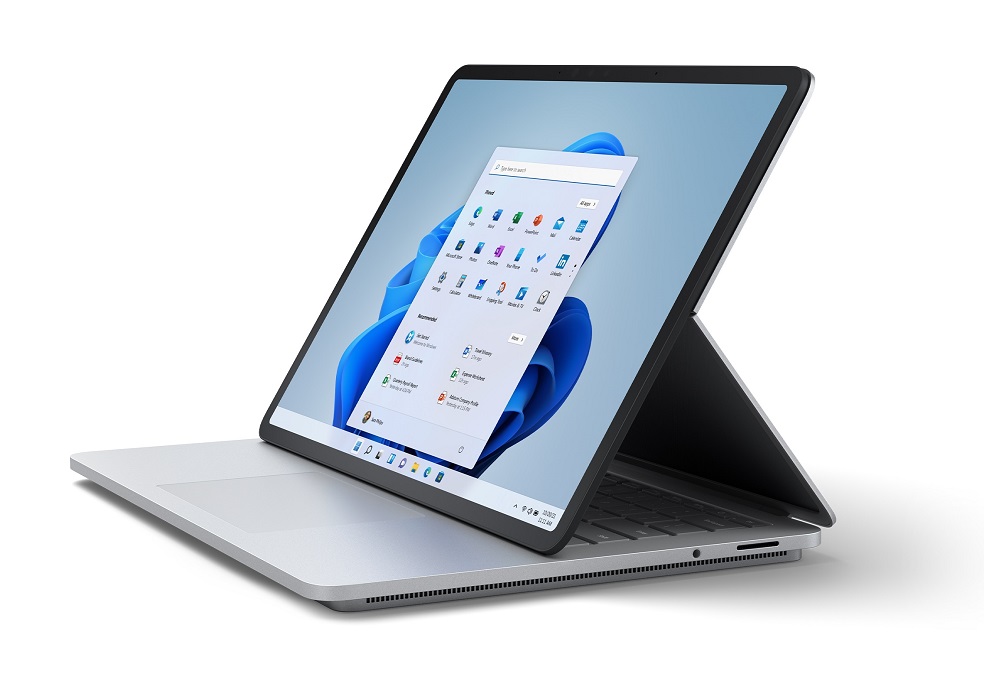 How to enlarge text in Windows 11
Step 1: 

To enlarge text and apps on Windows 11, launch 

Windows Settings 

using the 

Windows Key + I 

keyboard shortcut. Alternatively, you can also click on the 

Windows Start 

button and type in the search bar '

Settings

'.

Step 2: 

When the Settings window opens, click on 

Accessibility 

on the left side.

Step 3:

 On the right side, click on top option 

Text size 

under the 

Vision 

section.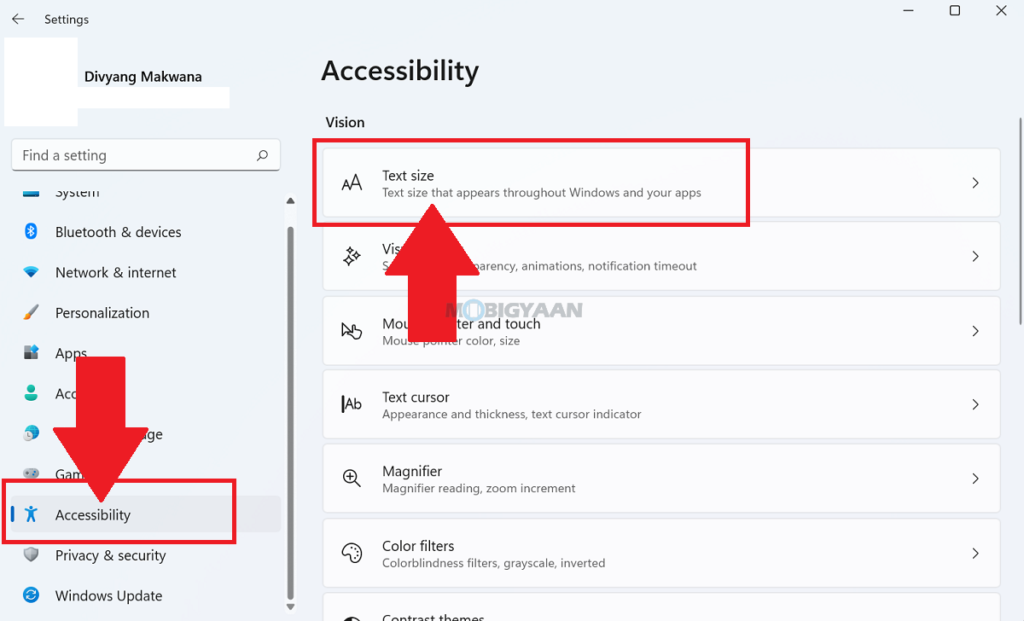 Step 4:

 Now, adjust the slider, you can see the Text size preview at the top. Once you are satisfied with the text size, click 

Apply 

and close the Settings window.
After you click Apply, you will see the change in the size of the text that appears on the screen. You can now enjoy Windows 11 in larger text.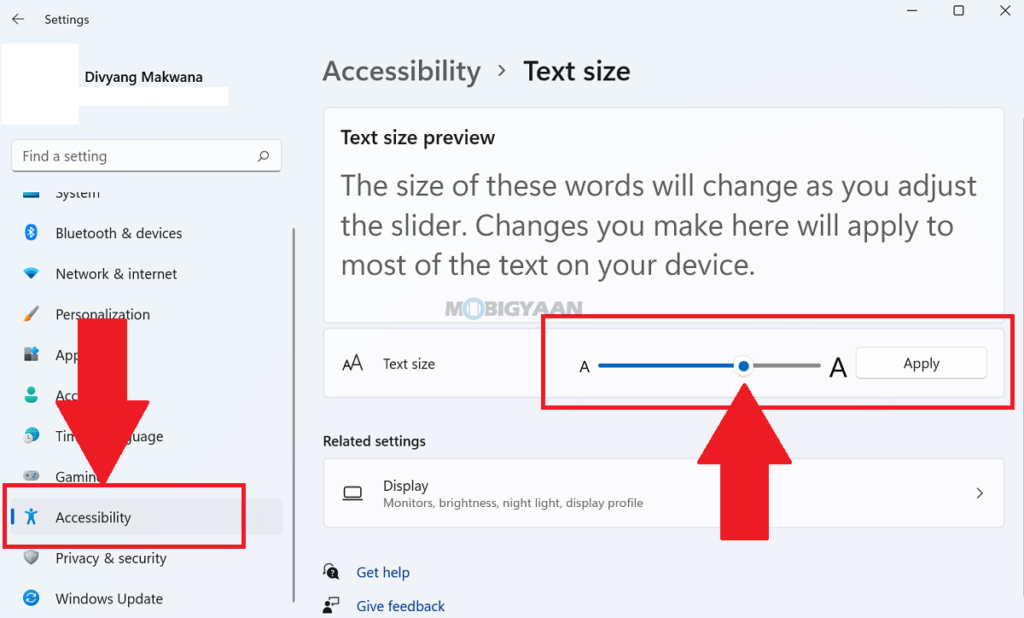 That was all about how to enlarge text in Windows 11. Want more posts like this? Check out more similar content in our How-To Guides section.
Here are some suggested guides and tutorials for Windows 11 below:
To get updates on the latest tech news, smartphones, and gadgets, make sure you follow us on our social media profiles.
Instagram | Facebook | Twitter | Youtube