Specifications of the HTC U12 surfaced online earlier last month that hinted at the smartphone being a flagship. However, more than a week later, a report suggested that the HTC U12 will actually be called HTC U12+, and, a "non-plus" variant may not exist. Well, contradicting that report, the HTC U12 has been found listed on Verizon's website along with some of its specifications.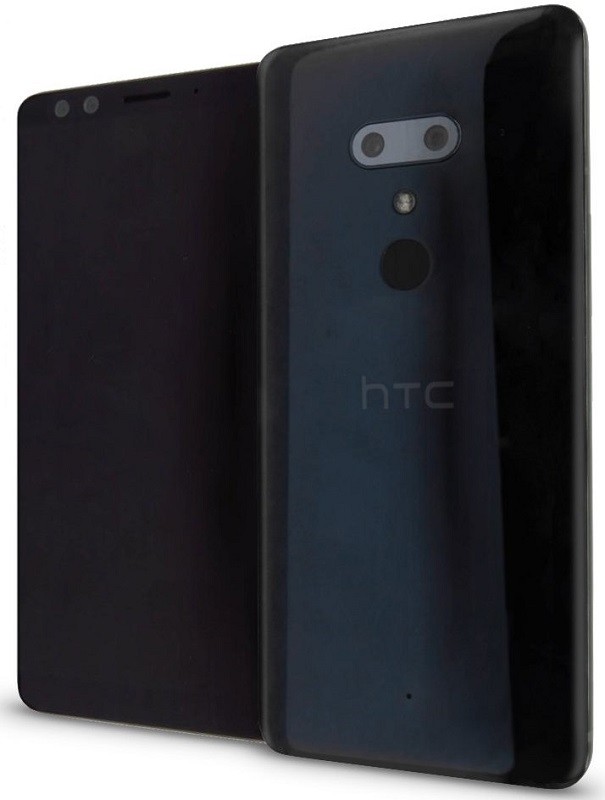 According to Verizon's listing, the HTC U12 features a 6-inch WQHD LCD "frameless" display that will be covered with Gorilla Glass to add some protection against scratches. Well, the image that was used on the Verizon listing is of the U11 though, however, going by the words "frameless display", you can expect it to come with a tall screen and smaller bezels.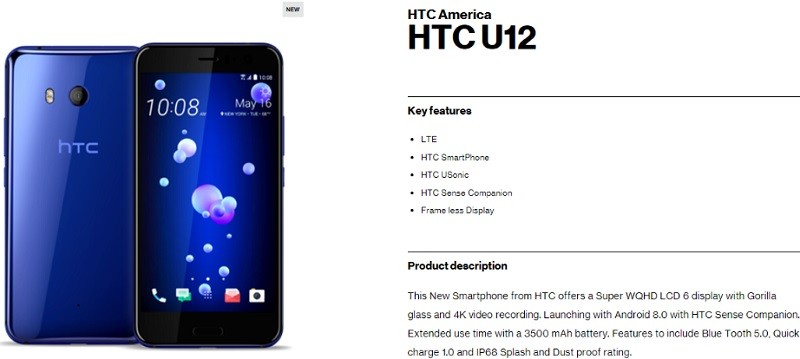 That said, according to the Verizon listing, the U12 will also come with 4K video recording capability, Android 8.0 Oreo, Bluetooth 5.0, IP68 dust and water resistance, and, a 3500 mAh battery. The listing also says that the smartphone will support Quick Charge 1.0, but that's very likely to be a typo.
Furthermore, past rumors have put the U12 with Snapdragon 845 SoC, but, the Verizon listing says that this smartphone will come with LTE Cat 12 which is again contradicting as the Snapdragon 845 supports LTE Cat 18. Well, this bit too looks like an error.
Verizon has taken down the listing of the U12 now, and while there's no word from HTC regarding the launch of U12, the U12+ is expected to launch in early May, hence, expect to hear more about these devices in the coming days.