Huawei all set to launch a new smartphone series in India with its GPU Turbo technology
GPU Turbo increases the graphics performance of a smartphone by 60% while also reducing the power consumption by 30%
Earlier last month, Huawei sub-brand Honor launched the Honor Play smartphone in China. The Honor Play is a flagship smartphone that comes with Kirin 970 SoC which is paired with up to 6 GB RAM. Other hardware specifications of the Honor Play are also flagship grade. However, what's more interesting about this smartphone is the GPU Turbo technology it comes with. The Huawei Nova 3 that was unveiled today in China also comes with this GPU Turbo technology. Well now, Huawei has announced that it's all set to launch a new smartphone series in India that will feature GPU Turbo.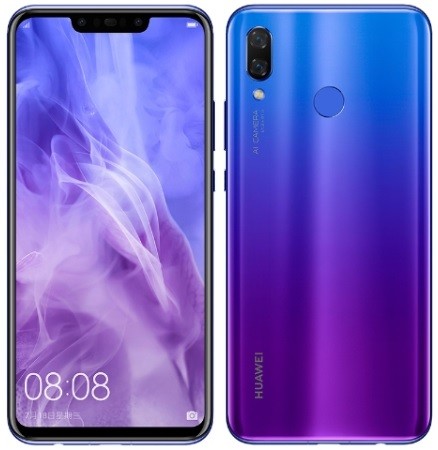 For those unaware, GPU Turbo is a graphics processing acceleration technology which Huawei says increases the graphics performance of a smartphone by 60% while also reducing the power consumption by 30%. Well, with better, power efficient graphics at disposal, users no longer have to worry about dropped frame rates and quickly draining battery while playing heavy games like PUBG Mobile.
Explaining this technology, Huawei in a press note said, "GPU Turbo is a graphic processing acceleration technology that re-architects how graphics are processed on the system level for revolutionary performance and efficiency improvement. This latest technology will allow users to enjoy 4D gaming experience with the help of AI, ensuring real-time image and sound recognition, and intelligent game vibrations. It will boost graphic performance by around 60 percent while reducing the energy consumption by around 30 percent."
With GPU Turbo technology, Huawei aims to address the increasing graphics processing demands on not only heavy games, but also technologies like AR (Augmented Reality), VR (Virtual Reality) and Image Rendering.
Huawei in its press note also said that game developers don't have to put in much efforts to make their games compatible with GPU Turbo as this technology is built on a "general purpose framework".
While Huawei didn't divulge much information about this new smartphone series it's going to launch in India, it did say that these smartphones will come pre-installed with graphically heavy games like PUBG Mobile and Mobile Legends: Band Bang, and, will provide 10 different vibrations for 30 different scenarios within these games that includes gun shots, explosions and quakes, amongst others.
Furthermore, these devices will also come with 3D surround sound along with 7.1 audio for a better audio experience while gaming. Well, considering all this, we are beginning to think that one of the smartphones that Huawei will launch in India will be the Honor Play, but of course under a different moniker.