We've been a hearing a lot of rumors around the Huawei P8 flagship and the company recently started teasing it. Well, we don't have to wait much longer, as the Huawei P8 might be coming on April 15, as the recent rumors stated.
Huawei has started sending out invites for an April 15 event, where we can expect the company to make it flagship official. The event is scheduled at 3 to 4:30 PM local time in London. The invite does not reveal anything though but it says, "it" is coming. The "it" should be the Huawei P8, without the "Ascend" branding of course.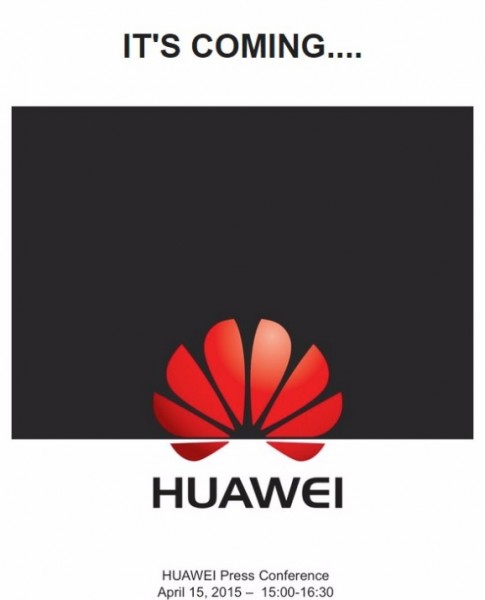 The company revealed its beautiful smartwatch at MWC but chose not to reveal the P8, so as to not share the limelight with the likes of HTC and Samsung. The company is now all set to reveal the Huawei P8, which is expected to come with a sleek ceramic body and the usual good looks we expect from Huawei.
The rumored specs of the Huawei P8 include a 5.2-inch 1080p display, its home-grown octa-core Kirin 930 chipset, 3 GB RAM, 13 MP cameras both the on the front and the rear, a 2600 mAh battery and Android 5.0 Lollipop.
Come April 15, we'll be bringing you all the details around the Huawei event.