The Android Wear 2.0, which was released by Google in February, will be rolled out to the first generation Huawei Watch by the end of this month.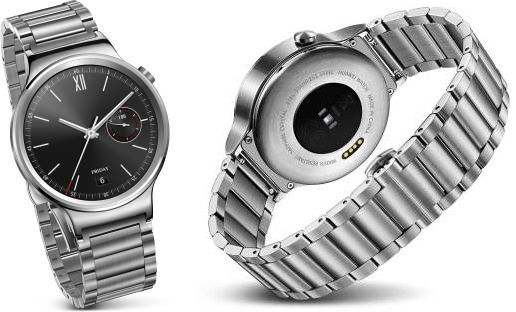 The first generation Huawei Watch was unveiled in 2015 and was running Google's first iteration of Android Wear. However, this Chinese company will be rolling out Android Wear 2.0 to this smartwatch by the end of this month. This confirmation came from Huawei Germany as a response to a user on Twitter. While there was no specific date shared by Huawei for the roll out, it's good to know that Wear 2.0 will reach the smartwatch by the end of this month.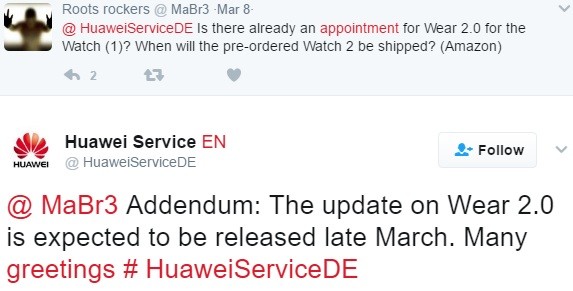 Huawei also unveiled two new smartwatches at MWC last month which are called Huawei Watch 2 and Huawei Watch 2 Classic. Both of these run Android Wear 2.0 out of the box. Speaking of Android Wear 2.0, once rolled out to the original Huawei Watch, it will bring along features like Google Assistant, On-Watch Play Store, improved watch faces and more. With the on-watch Play Store, you will be able to download an app directly on your smartwatch without having to rely on your smartphone.
You can read more about Android Wear 2.0 here. Also, you can check out this list of smartwatches that will receive Android Wear 2.0 update.