Facebook owned Instagram has rolled out quite a few features this year. The latest feature that the company rolled out was 'Remix'. However, the company isn't done, and, it is testing some more features which may or may not be rolled out in the future. One of them is the 'Regram' feature.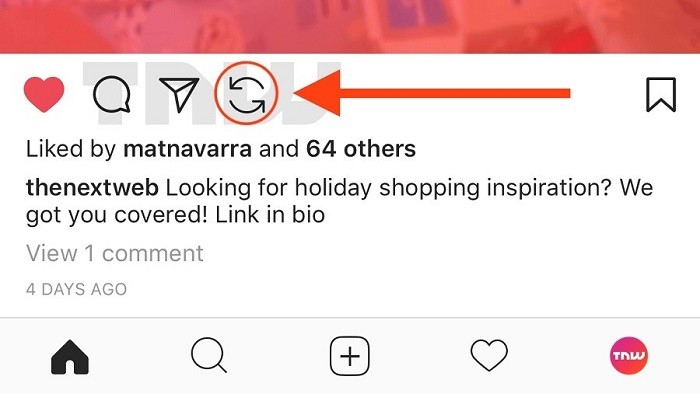 If you use Instagram, you must be aware that there's no option to re-share someone else's posts – be it photos or videos. Hence, people often resort to third-party apps which let them re-share other's posts on their profile easily.
Well, you may no longer have to rely on those third-party apps as Instagram is testing a feature called 'Regram' which does exactly what it sounds like. The Regram button appears below the post and lets you re-share that post on your profile.
Apart from this, Instagram is also testing other features like GIF search for Stories, Close Friends list, 'Share to WhatsApp' button, and most importantly, a feature that would let users archive their Stories. Well, do note that users can already archive their photos and videos, but, currently, there's no way they can archive their Stories.
Also Read: How to upload Instagram Story from mobile browser [Android Guide]
Like we already said, just because Instagram is testing these features doesn't mean they will see the light of the day. However, we would certainly love to see the Regram and Story Archive features being rolled out soon. What about you?