Back in late June last year, Facebook-owned Instagram revealed that it was testing a feature called 'Favorites List' that would let users select which of their followers can see their posts. Well now, after more than a year from then, Instagram has announced that users can now decide who can see their Stories and who cannot.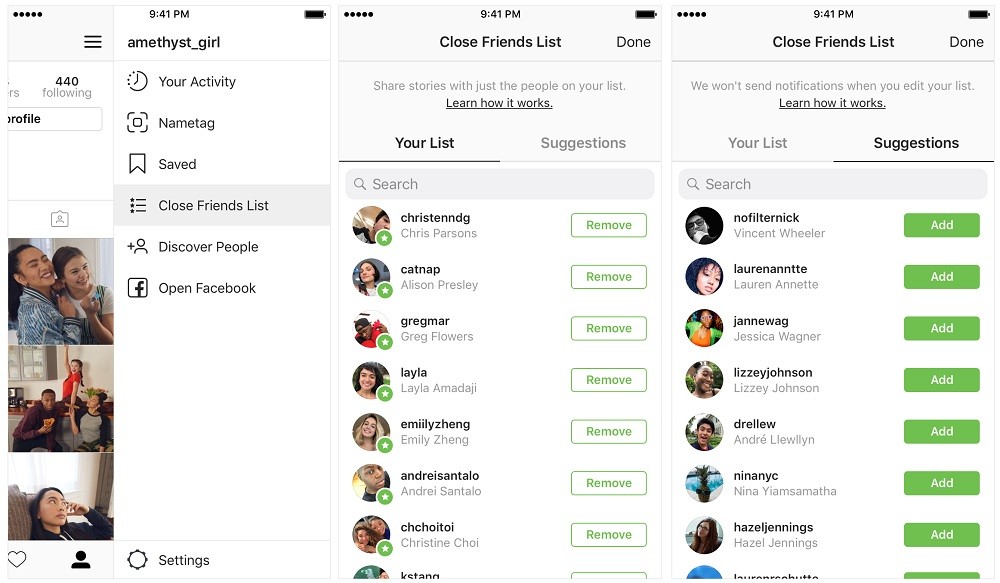 Instagram has announced a new feature called 'Closed Friends' that lets you decide who can see your Instagram Stories and who cannot. If you want to share your Instagram Stories only with select followers, you can add them to the 'Close Friends List'. Needless to say, those who are not added in this list will not be able to see your Stories.
Once you share a Story, the people in your 'Closed Friends List' will see a green badge while seeing your Story, which will apprise them of having being added in to your 'Close Friends List'. Moreover, they will also see a green ring around your profile photo in the Stories tray.
https://www.facebook.com/InstagramEnglish/videos/298465497539979/
You can add people to your 'Closed Friends List' by heading over to your profile and tapping on "Close Friends". And, it's worth noting that this list is private to you, meaning there's no way for others to see who you have added to your 'Closed Friends List'. Besides, to make things convenient when you share a Story on Instagram, you will have the option to share it with all your followers, or only with your closed friends.
"Starting today, you can make a close friends list on Stories and share with just the people you've added. Instagram Stories has become the place to express yourself and share everyday moments, but our community has grown and sometimes what you want to share isn't for everyone. With Close Friends, you have the flexibility to share more personal moments with a smaller group that you choose," said Instagram in a blog post.
Also Read: How to check the amount of time you spend on Instagram [Android Guide]
While 'Close Friends' is really a useful feature, we would have liked it to be more like Facebook's 'Friend lists' that lets you create multiple lists for different categories of people. For example, creating different lists for friends, family, colleagues, and so on.
This new feature is rolling out to all Instagram users on Android and iOS around the globe. If you haven't got it yet, make sure you are using the latest version of the app.