Apple just released its iOS 7.1 update, but people have an eye out for what comes next, most probably iOS 8 which will hit the town with iPhone 6 this fall. iOS 8 has been figuring a lot in rumors lately and it seems like it is going to have many interesting features – health centred features, new Maps functionality and iWatch related functions.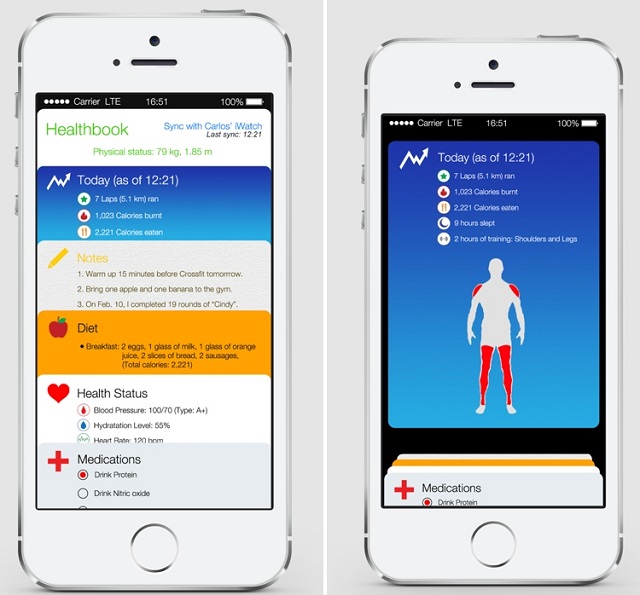 Health centred functions
Apple, just like its rival Samsung might concentrate on health related functions for iPhone 6. There is a rumored 'Healthbook' feature in the works. It will let you use its M7 motion processor along with maybe the A8 processor and both could coordinate for health related functions. It might also coordinate with iWatch for health sensors. The rumored health-related functions include a weight tracker, a pedometer, Blood Pressure manager,  heart rate monitor and  more.
Design
As far as design goes, iOS 8 should not deviate too much from the iOS 7.1 design. Despite offering much, it will still use the same Apple UI.
iWatch
Apple does have a smartwatch in the works and if a smartwatch is released this, it will be come with an accompanying smartphone – the iPhone 6. iOS 8  definitely should be designed keeping in mind this device.
Maps
Location services are expected to be a big leap with the iPhone 6 and therefore, iOS 8. Apple has had great disasters in the arena prompting it to work hard and acquire many companies related to smartphone mapping such as Embark, HopStop, WifiSlam and Locationery. While Embark and HopStop deal with mass transit, WifiSlam is related to indoor maps.
Not just that, iOS 8 is also expected to bring better integration for iOS in the car.
Improved Siri
Apple's voice assistant Siri might be improved with third-party developers getting access to the Siri API.
Mobile Payments
Mobile payments is yet another arena in which Apple is lagging behind others. Samsung recently unveiled the Galaxy S5 which uses the fingerprint sensor for mobile payments. Apple might let you purchase more stuff than apps and other digital stuff from your iPhone. Like Samsung, it might open up its fingerprint sensor to developers for developing mobile payment options.
iOS 8 began showing in developer logs last year, indicating that Apple is working on it and just the tradition is, will release it with the next iPhone.
Lets hope its everything it is rumored to be.