Last month, Indian telecom operators Airtel and Reliance Jio announced that they were bringing the Apple Watch Series 3 (GPS + Cellular) variant to India. And, from last weekend, both these telcos started selling the Apple Watch Series 3 (GPS + Cellular) variant through their websites. For those unaware, the Watch Series 3 (GPS + Cellular) variant comes with in-built cellular connectivity (thanks to the eSIM feature) that allows users to make calls straight from the watch without having to pair it to the phone. Well, in an interesting turn of events, Mukesh Ambani-led Reliance Jio has accused Bharti Airtel (often referred to as Airtel) of violating the license norms over providing the Watch Series 3 service.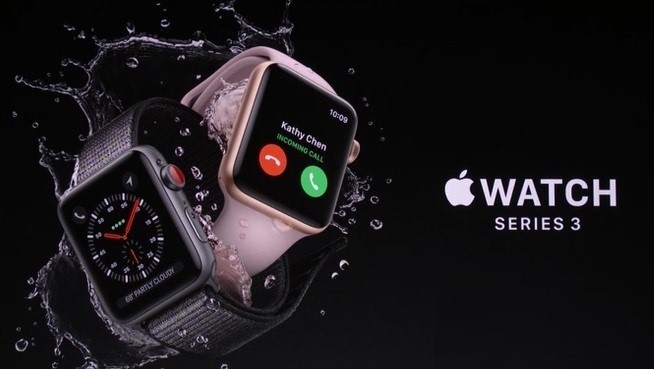 According to Reliance Jio, Airtel has placed its eSIM provisioning node outside of India which is a violation of licensing norms. This eSIM provisioning node is used to provide services to Apple Watch 3 Series (GPS + Cellular) variant in India, and, Jio says that by placing it outside of India, Airtel is not only violating the license norms, but is also creating a threat to national security.
In a letter sent to DoT (Department of Telecom) on May 11, Jio said "…we request your good office to take severe action against M/s Bharti Airtel Limited and impose the strictest of penalties under the License. Furthermore, we request you to direct Airtel to immediately stop this service and start this service only upon complying with the requirements of national security and addressing the violations of the license terms and conditions".
In reply to Jio's accusation, telecom operator Airtel said, "This is yet another frivolous complaint by a desperate operator, whose sole aim appears to have a monopoly over everything that they do. Bharti Airtel is a law abiding and responsible operator. The DoT was duly notified prior to the launch of Apple watch including product features, network architecture and lawful interception and we have also requested them to carry out a demonstration of the same. All information relating to customers, network nodes etc. is hosted in a fully secure manner by Airtel India along with provision for lawful interception. We will be happy to share more details with the DoT as and when required."
Well, with increasing competition, these kinds of allegations and accusations aren't anything new. We have seen it before and are pretty sure to come across many such accusations in the future. It would be interesting to see how things unfold in this regard in the coming days.