Earlier last month, at its 41st Annual General Meeting (AGM), Reliance Jio launched the JioPhone 2. But alongside launching the JioPhone 2, Jio also announced Jio GigaFiber – the telco's FTTH Broadband solution that will offer speeds of up to 1 Gbps. While there's still time before you can actually use the service, its registrations are now open.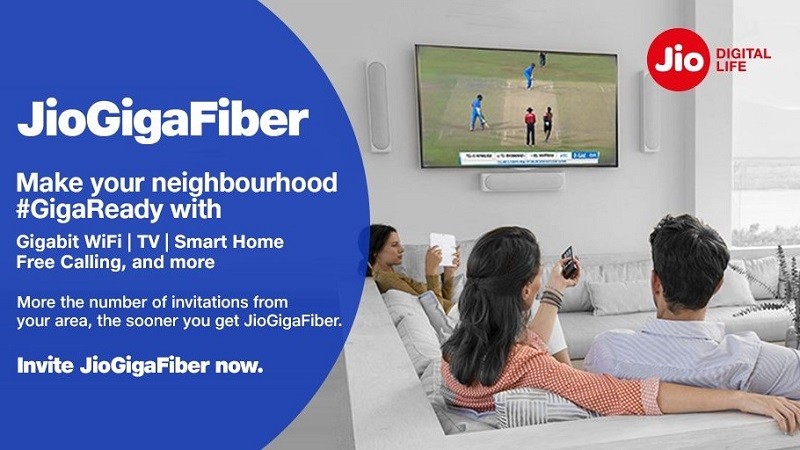 With JioGigaFiber, customers will not only be offered speeds of up to 1 Gbps, but, they will also get other services like Ultra-HD entertainment on large screen TVs, multi-party video conferencing, voice-activated virtual assistant, VR gaming, digital shopping, and of course, smart home solutions.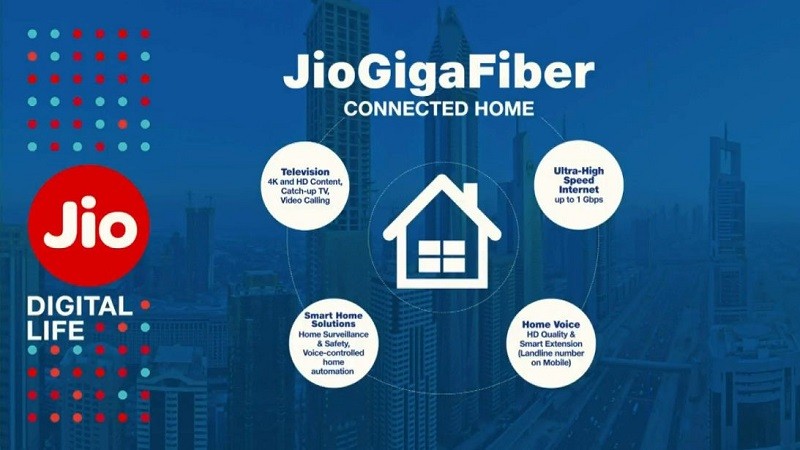 JioGigaFiber customers will also get JioGigaRouter and JioGigaTV Set-top Box that will allow them to make calls from one TV to another, provided it's also connected to the JioGigaFiber network.
At the time of announcement last month, Jio said that JioGigaFiber will be the largest greenfield fixed-line broadband in the world once the roll-out is finished. The telco also said that the service will be rolled out in 1100 cities simultaneously, however, the service will be rolled out in those areas first that have the most number of registrations. Well, if you too are interested in getting JioGigaFiber, make sure you have registered your interest in the service on Jio's website.
How to register for JioGigaFiber?
Step 1: Go to gigafiber.jio.com/registration
Step 2: Now enter your location where you want JioGigaFiber. You can register for your home address as well as work address.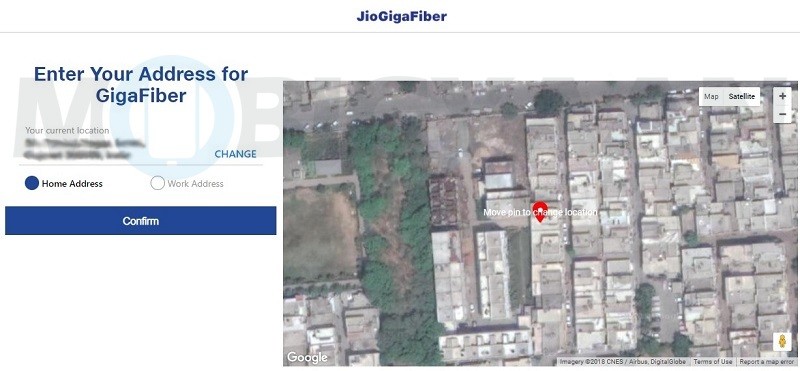 Step 3: Now enter your name and mobile number and then click on 'Generate OTP'. Make sure the mobile number you enter is correct as you will get an OTP on that number. Without OTP, you cannot proceed further.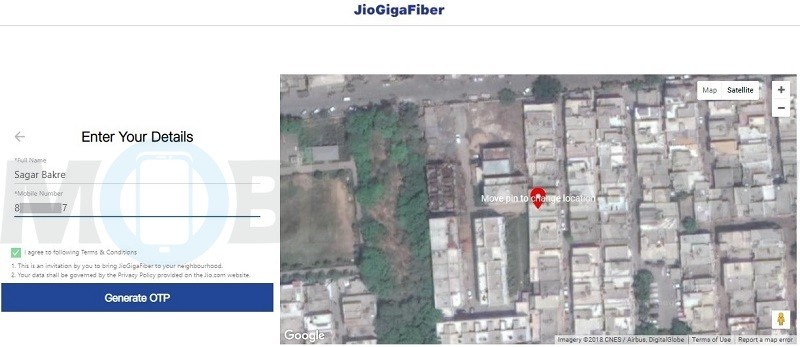 Step 4: Now enter the OTP that you received on your registered mobile number and select whether you want to register interest for JioGigaFiber on behalf of your society, developer, or township. This is optional though, hence, if you don't want to register on behalf of anyone, it's fine. Once you are done, click on 'Submit'.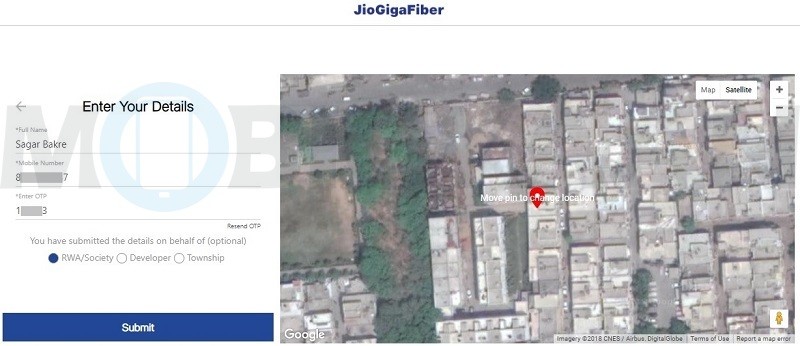 Step 5: Once you click on 'Submit', you will get a message saying "Thank you for showing your interest in JioGigaFiber. We will come back to you on SMS". If you want to register interest for more addresses, you can enter the address and type of address from the fields given below this message. If you don't, you can simply click on 'Proceed'.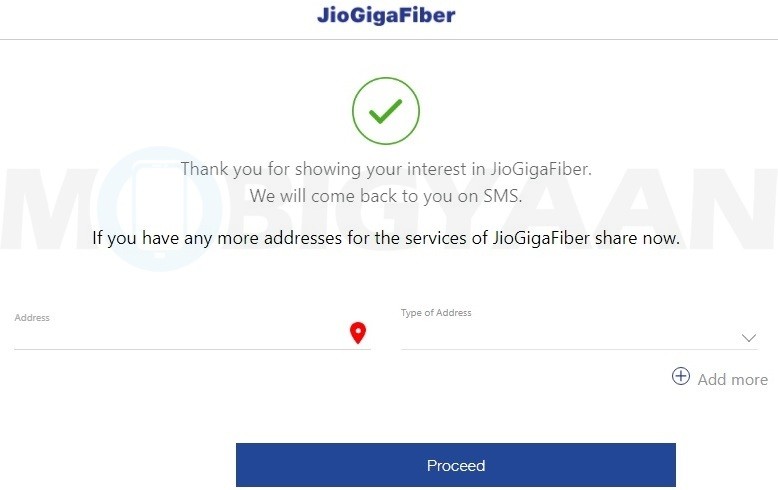 Well that's it. That's how you can register your interest in JioGigaFiber. If you want this service in your area as early as possible, make sure your neighbors too register for this service *wink wink*.