At today's 41st Annual General Meeting (AGM) of Reliance Industries Limited (RIL), Mukesh Ambani – Chairman and Managing Director of RIL – made quite a few announcements like the availability of WhatsApp for JioPhone, launch of JioPhone 2, and, the JioPhone Monsoon Hungama Offer. But alongside make all these announcements, Ambani also announced the much-awaited JioGigaFiber.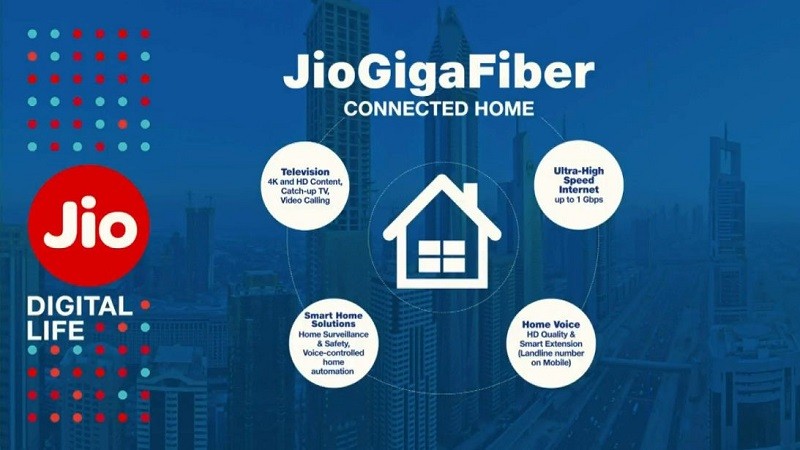 JioGigaFiber is Jio's FTTH Broadband solution that will offer speeds of up to 1 Gbps. It will be rolled out in 1100 cities simultaneously, and, Jio claims that it will be the largest greenfield fixed-line broadband in the world once rolled out.
Registrations for the JioGigaFiber service will commence next month from August 15. Those who are interested can register for JioGigaFiber either through the MyJio app or through Jio's official website – Jio.com. However, it's worth noting that Jio will roll-out the service in those areas first that have the most number of registrations. Hence, if there aren't a lot many people in your area interested in JioGigaFiber, chances are you will have to wait a bit longer to get a JioGigaFiber connection.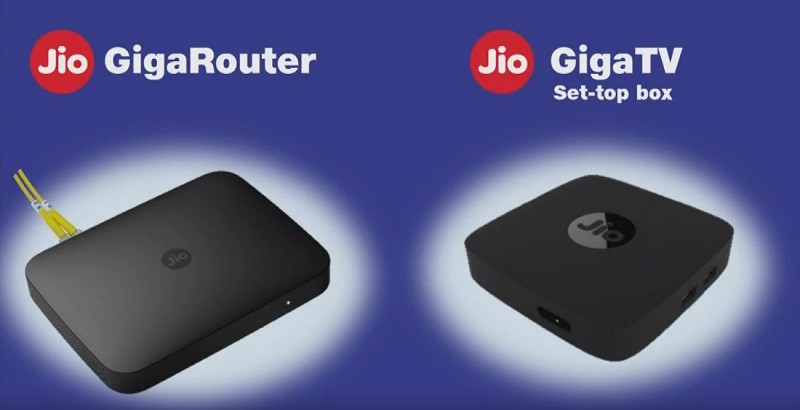 At the AGM, Mukesh Ambani said that the company has invested ₹2,50,000 crores for the development of JioGigaFiber's infrastructure, and with this, it is "determined to move India to among the top 5 in fixed-line broadband".
With JioGigaFiber, customers will not only be offered Internet speeds of up to 1 Gbps, but, they will also be offered other services like Ultra-HD entertainment on large screen TVs, multi-party video conferencing, voice-activated virtual assistant, VR gaming, digital shopping, and of course, smart home solutions.
JioGigaFiber customers will also be getting the JioGigaRouter and JioGigaTV Set-top Box that will enable them to call from one TV to another, provided it too is connected by JioGigaFiber network. "You can call every other TV that is powered by Jio GigaFiber. You can also call a mobile or tablet connected to every network. Of course, the best experience will be on the Jio network." said Isha Ambani.
Lastly, apart from making all these announcements related to JioPhone, JioPhone 2 and JioGigaFiber, Mukesh Ambani also announced that Jio has garnered 215 Million customers in a span of just 22 months.