At the recently concluded I/O 2018 annual developer conference, Google announced Android P Beta not only for the first and second-gen Pixel smartphones, but, for the first time ever, it brought its Android Beta program to non-Google phones as well. As a result, a total of eight non-Google smartphones will get to taste the goodness of Android P Beta. Well, one of these smartphones is Xiaomi's Mi MIX 2S. While there's not much known about what Android P will bring to the Mi MIX 2S, thanks to a leaked build, we can see what Android P would look like on the Mi MIX 2.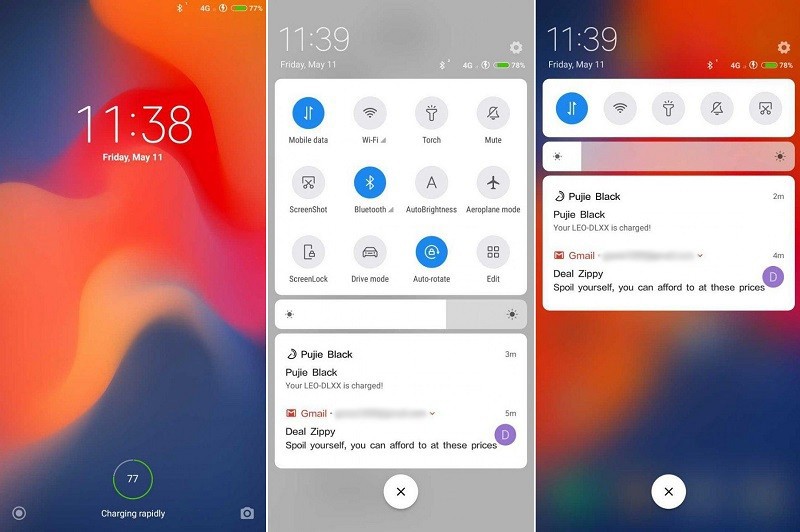 According to XDA-Developers, a leaked build of Android 8.0 Oreo-based MIUI 9 with version 8.5.11 brings in Android P-styled UI to the Mi MIX 2. You can see how it looks by checking out the screenshots we have attached above and below this paragraph.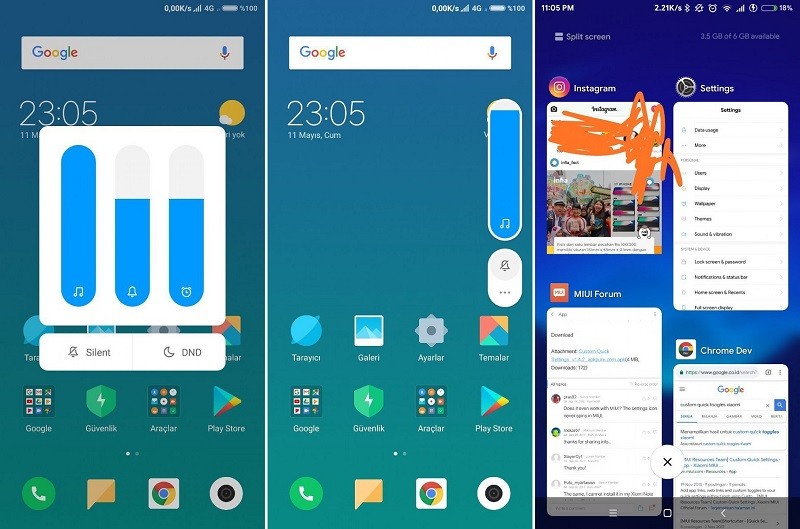 As you can see from these screenshots, the Quick Settings now have rounded toggles. The notifications are also rounded and card-like now, with the volume and sound settings appearing in vertical bars. The screen brightness slider has also been re-designed, and, most importantly, the recent apps screen has been changed from horizontal scrolling to vertical scrolling with a 2×2 card view.
If you are a Mi MIX 2 owner and are interested in getting this Android P-styled UI on your smartphone, head over here and download the MIUI 9 8.5.11 nightly build and flash it to your smartphone.
Having said that, if you have used a Xiaomi smartphone before, you must be aware that Xiaomi's MIUI stays away from the UI elements of stock Android. However, this MIUI 9 8.5.11 build for Mi MIX 2 coming with UI that's close to stock Android P does seem interesting, and it now remains to be seen whether Xiaomi incorporates stock Android-like UI in its future builds of MIUI, or will it continue to stick to its own design language.