The world's first curved screen device, the LG G Flex was launched in India recently and at Rs. 69,999, this device is certainly something apart from the league. This device offers awesome new features such as self-healing back which truly made us curious. So,  we dug into this device in our short duration with it. Here are our first impressions of the LG G Flex.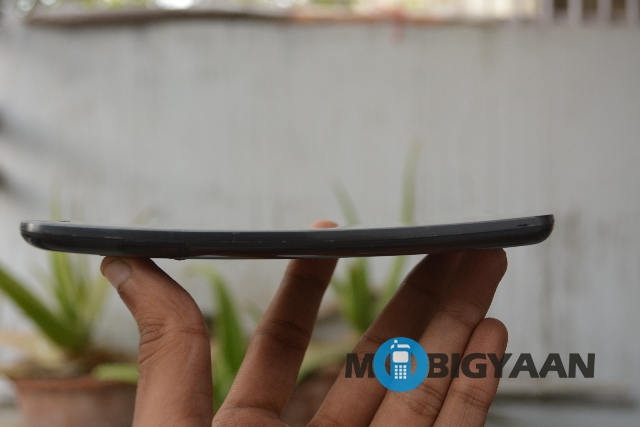 Right out of the box, the first thing you will notice about the device that the device is a a little curved but not too much. the screen is curved but not flexible, so the first few moments with this device, in fact  might make it seem more delicate, especially with curved screen. But, then there is definitely something visually appealing about the device. Once you switch it on, you get a real sense of the curved screen. We had a Titanium Sliver color LG G Flex which looked pretty good all over.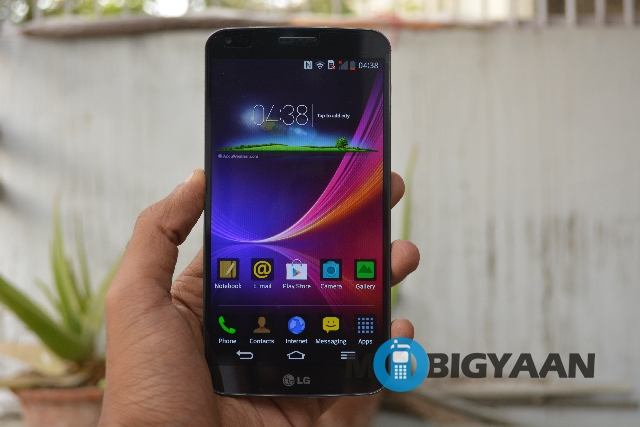 The screen lights up well, even for a 720p 6-inch display, it has definitely got good viewing angles. The LG G2-esque camera button with the power button and volume up and down buttons also make the device feel awesome. In totality, the LG G Flex definitely nails in terms of design.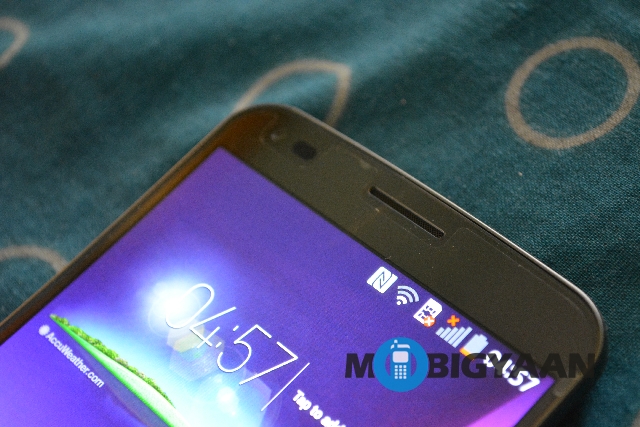 Since this is definitely a high-end device, it comes packing in a lot of fancy stuff, like gestures such as a Quick Remote and a feature called VuTalk which lets you chat easily right from the contacts bar. The LG G Flex is due for an Android 4.4-KitKat OS update, but currently comes with Android 4.2.2 built-in. Inside, it is run-of-the mill Android while the homescreen looks and feels pretty awesome with live wallpaper-esque response on scrolling. The best part of the UI of this device is that it is perfectly optimized and feels great due to the 2.26-GHz Snapdragon 800 processor and Adreno 330 GPU, which has become a winning combination for high-end smartphones. It also has 2 GB RAM inside along with a 3500 mAh battery which charges pretty fast and works awesomely.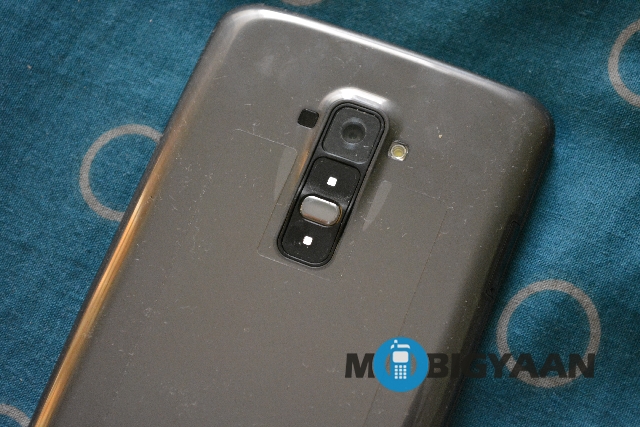 The 13-megapixel camera at the back with LED flash works pretty fine, can take good indoor shots and outdoor shots allowing with providing you with enough camera modes that you needn't install a third-party camera app on this phone.
The LG G Flex is unique, no matter what you might think about its price. It definitely does stands out and while we wouldn't call it something too revolutionary, it is definitely off the beaten track.
LG G Flex specs
6 inch display
1280 x 720 pixels resolution
2.26 GHz Quad-Core Qualcomm Snapdragon 800 processor
Adreno 330 GPU
2 GB RAM
32 GB internal memory
13 MP primary camera
2.1 MP front facing camera
Google Android v4.2.2 Jelly Bean
3500 mAh battery
We will soon be posting a detailed review of  the LG G Flex. If you have something that you want to know about the device, use the comments section and we will get back to you. You can also check out our hands on of the device in the meantime.