The launch of LG G7 ThinQ is just around the corner, but, details pertaining to this 2018 LG flagship keep pouring in on the Internet at regular intervals – either directly from LG, or in the form of leaks. And, the latest information that we are looking at are the specifications of the LG G7 ThinQ that have surfaced online.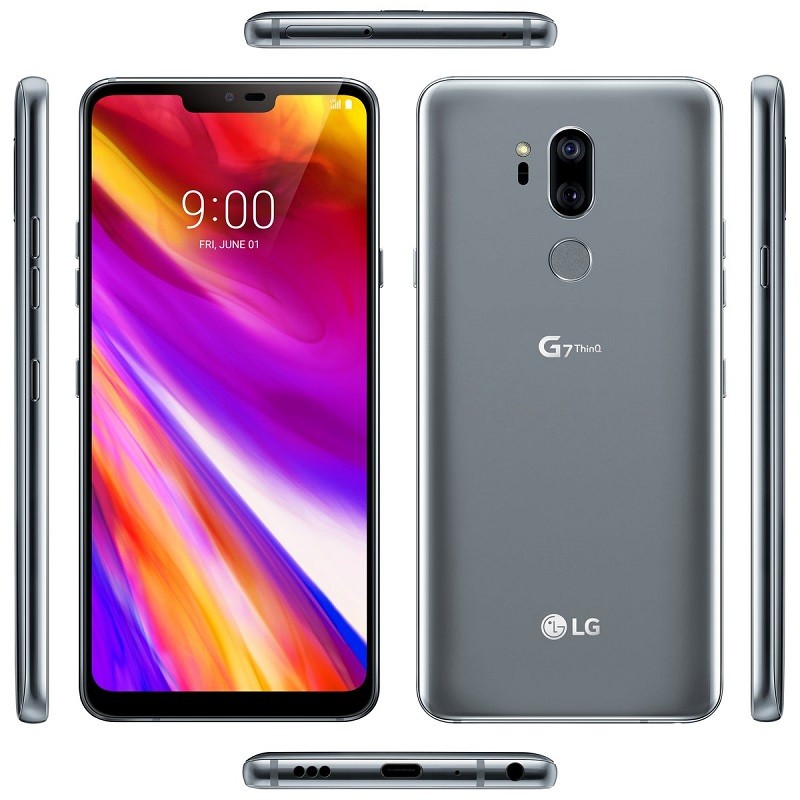 The LG G7 ThinQ has appeared on popular bechmarking site Geekbench. It has been listed on Geekbench with model number LM-G710, and, has made an impressive score of 2312 and 8979 points in Geekbench's single and multi-core tests respectively. According to this Geekbench listing, the LG G7 ThinQ is powered by Snapdragon 845 SoC, runs Android 8.0 Oreo, and, has 4 GB RAM.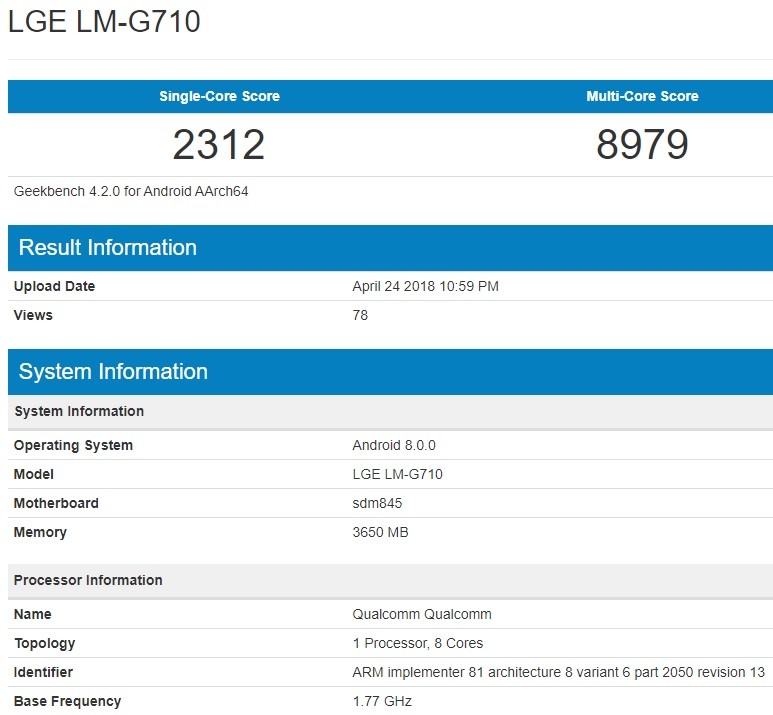 Well, the G7 ThinQ is a flagship smartphone, and hence, seeing it powered by Snapdragon 845 SoC is no surprise. Same goes for Android Oreo. However, what's uninspiring here is the amount of RAM. At a time when more and more smartphones have started coming with 6 GB RAM (there are phones that come with 8 GB RAM as well), seeing a flagship in 2018 with 4 GB RAM is something that not a lot many are used to.
Having said that, chances are this is the base model with 4 GB RAM, and, there could be other models that will have 6 GB RAM, probably with more storage than the one of the 4 GB RAM variant.
With that being said, the LG G7 ThinQ is going to be unveiled exactly a week later, that is on May 2nd, however, we are expecting more details of this smartphone to surface online until then.